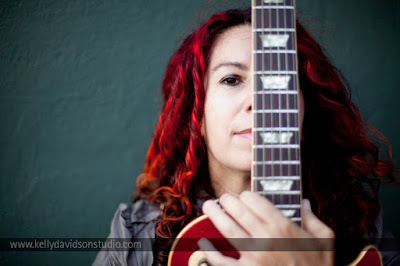 Now that TEN is out in the world, we wanted to check in with our cast and crew to see what they've been doing since we finished shooting TEN.
1. Looking back, what was your favorite part about making TEN?
I loved the entire process. I was helping to make a MOVIE and was hired to do the soundtrack – a childhood dream of mine! There were so many fantastic moments, working 20 hours a day (adrenaline kicked in) and living with 16 other extremely talented and focused people, all with one goal in mind. Favorite part was scoring the movie, writing music to 'scenes' with /or without dialogue – it's very different than writing a tune for a band. Loved the dinners with cast and crew. We had several awesome people making food – but Sophia's pizza's and anything else she made during that time was extremely delicious. Honey Pie and me made a few pasta and broccoli dishes (fab).
2. What was the most difficult part about making TEN?

Having to spend the first few nights of shooting sleeping in the coldest room in the mansion. Also, when the batteries ran down on my walkie talkie.
3. Did you expect the movie to turn out like it did?

Nope. I didn't know what to expect – from the non-traditional narrative, trying to follow along with the plot as it was being shot. I read 80% of the script before we started shooting and had several discussions with Sophia and Mike about the music aspect (i.e., me trying to comprehend as much as possible WHAT exactly TEN was about) . I love how it turned out, was very psyched to be at a few screenings to get the audience reaction.
4. What is your favorite scene?

I have a few favorites: the opening credits, the party scene, the neck snapping scene and the model ranting at everyone.
5. What do you think about TEN receiving national distribution?

It's fantastic, awesome and quite unbelievable the film got national distribution right out of the gate!! Super excited and proud to be part of this entire effort.
6. Tell us about what you've been doing since we shot TEN back in December 2012.

Many things. Lived and toured in Europe for 3 months using Paris as my homebase (Spring 2013) . Ran my first Kickstarter for my massive multimedia film, music, dance project Bring Us Your Women (side note: Launch Over produced the film anthology for the project and too many other things to mention in this brief Q+A ♥), Sophia and Mike's next movie Magnetic, went to Mexico to play at the Zihuatanejo International Guitar Festival in March 2015. Currently working on new material for my band Axemunkee and writing music for Spider Cult the musical. Hope to be doing more movie magic things in the coming year.

7. Where can we keep up with what you're doing?
You can keep up with me in several places on the web (please join my email list), including: https://www.facebook.com/catherine.capozzi
https://catherinecapozzi.com/;
http://www.bringusyourwomen.com/
http://www.catherinecapozzi.com/axemunkee/
We'll have more TEN interviews coming up over the next few days. Until then, you can see TEN!