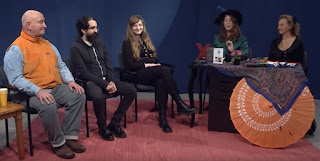 We've recently had the great chance to do a string of interviews about our film and music endeavors. If you want to know more about what makes us tick and what we're ticking about, here you go!
And check out: Fallon's Daily Toast, SaGa Talk, and Indie Rising!
SaGaTalk – S1.Ep3 – Cacciola Epstein Productions from Sari Gagnon on Vimeo.