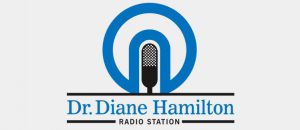 I have the wonderful pleasure of speaking with Dr. Diane Hamilton for Take the Lead radio about crowdfunding and various creative and academic pursuits! (Facebook / Twitter)
My segment is about 30 minutes into the show.
Listen to / download the recording at: http://bit.ly/2oRd8fS and on iTunes!
The show airs Monday April 10th at 7 AM PST / 10 AM EST on 12 AM/FM Stations (and will be on IHeartRadio, iTunes, and multiple other Internet-based platforms – will add links as I have them).
The live show streams will also be available at http://drdianehamiltonradio.com and http://amfm247.com/hosts/dianehamilton.html
Tune in live:

Tampa AM 1630, FM 92.1
Las Vegas AM 1520, FM 107.1 
Macon AM 810, FM 87.9
Lancaster AM 1640, FM 102.1 
Boulder FM 100.7 
Milwaukee FM 104.1
Pittsburgh FM 107.3
Long Beach FM 101.5