Crowdfunding book: https://blog.mikeandsophia.com/2020/06/pre-order-michaels-book-crowdfunding-basics-in-30-minutes-rel-march-13th-2017/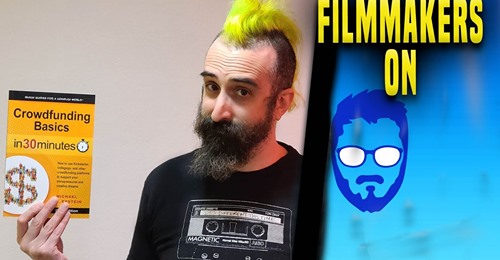 Learn to Market Indie Films Better through Crowdfunding | with Michael J. Epstein Today I'm talking crowdfunding with filmmaker/author/musician/man-about-town Michael J. Epstein. He gives some great crowdfunding tips and we talk a bit about how crowdfunding can be a pretty darn good crash course in modern marketing. His book Crowdfunding Basics in 30 minutes has been an Amazon bestseller and features a lot of good info for those thinking of diving into the very difficult world of crowdfunding. Michael's company website.
https://launchover.com/launch/
Some more of Jason's info:
To get access to membership perks:
https://www.youtube.com/channel/UCmva…

If podcasts are more your thing, I repost these on FILMMAKERS ON WITH J. Horton where ever it is you listen to your podcasts.
🔴 Check out my Patreon for more tips and help.
https://www.patreon.com/jhorton

🔴 My Facebook Page –
https://www.facebook.com/thejhortonpage

🔴 Sign up for my mailing list on my website
https://www.thejhorton.com/

🔴This is my IMDB. There are many like it but this one is mine.
https://www.imdb.com/name/nm1862032/

🔴 Here's my podcast
https://filmmakerson.buzzsprout.com

🔴My Documentary Company's Youtube Page – ZapruderFlix
https://www.youtube.com/channel/UCnHa…

🔴 I run a great facebook group all about Distribution and Marketing
https://www.facebook.com/groups/filmm…

🔴 Just created a new reddit Community for Filmmakers on Amazon Prime.
https://www.reddit.com/r/FilmmakersOn…

🔴This is my company pinterest page.
https://www.pinterest.com/zapruderflix/

🔴IF YOU DO WANT TO GIVE FILMHUB A TRY
https://app.filmhub.com/owner/signup?…

✅ Let's connect: Twitter – @thejhorton Instagram – @thejhorton

#crowdfunding
#crowdfundingtips
#michaeljepstein