Playing March 24, 2019 at Noon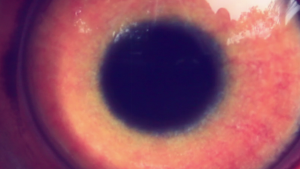 Synopsis: The universe does not care. The abyss is stupid. Narrated by author Bracken MacLeod, this Herzog-inspired fever dream uses 100% stock footage to reflect on the banality of existence.
Written, directed & produced by Izzy Lee
Narration by Bracken MacLeod / Edited by Michael J. Epstein
We've also worked on a number of other Izzy Lee films!
Boston-based film production company specializing in short films in the horror, exploitation, black comedy, and cult genres.
One of the things I love most about filmmaker Izzy Lee is that although I can always recognize her style, everything she does is unique and different from her previous project. This couldn't be truer with her newest short, The Obliteration of the Chickens.