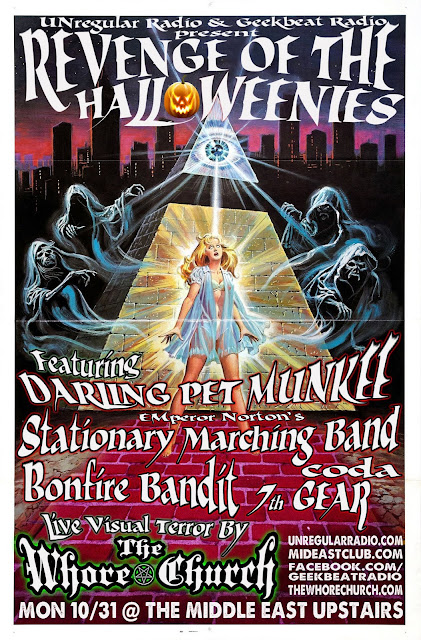 Would you like to hear the best ever (i.e., only) surf/garage/punk songs all about items sold in the backs of old comic books live?


Now's your chance! This Halloween (10/31), you can come see the late-night, worldwide, debut of Darling Pet Munkee!


If you buy tickets from us directly, you not only save $2 off the door price ($8 vs. $10), but if you are one of the first 20 to buy, you will receive, ABSOLUTELY FREE, a pair of X-Ray Specs (read the story of the specs)!


Buy $8 tickets now ($10 door) and we will get them mailed out right away (with a backup door guarantee should you not receive them in time)!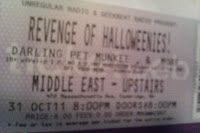 We headline the show around 11:30 PM!

Also Featuring:
Emperor Norton's Stationary Marching Band



** with videos during and between bands by THE WHORE CHURCH **
www.thewhorechurch.com