The complete combined story has been presented in a single post here.
We return to the saga of buying The Michael J. Epstein Memorial Library's Volume One on vinyl…only problem is…it's not released on vinyl.
Previous posts: 1 – ordered on vinyl; 2 – relay order; 3 – order shipped; 4 – Vinyl Received; 5 – Seller's Reply; 6 – Second reply; 7 – Amazon customer service; 8 – Threats from Nandha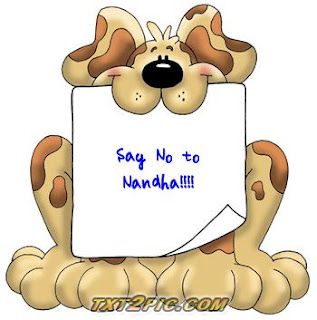 Dear Mr. Epstein,
as we do not seem to find a solution this way and you already filed an
A-Z guarantee claim with Amazon, we will wait for their solution proposal.
Best regards also to your sea monkeys,
D—– S——
Online-Sales
———————————
Inandout – Distribution GmbH
Otto-Baumgartner-Strasse 10-11
8055 Seiersberg
Austria
UID#: ATU63730911
Firmenbuchnummer: FN 298213 z
Firmenbuchgericht: Handelsgericht Graz
Fax: *******************
————————————–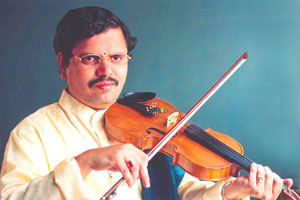 Possible photograph of High-commander Nandha Kumar
Dear General S——–,
Thank you! Gertrude and Marvin will be very flattered that you remembered them during this difficult time of oppression under the thumb of Nandha Kumar. Nandha's forces have grown strong. Those below him do not remember the times he behaved erratically and they have given their allegiance to him. It is perhaps out of fear that they yield to his every command. Nonetheless, I am certain that we don't have much time left before we will be enslaved by Nandha, digging in dangerous mines so he can uncover ancient, secrets buried and forgotten. I had thought that agreeing to Nandha's initial request that I "feel free to donate or dispose the music–whichever is most convenient for you," would be enough to quell his taste for blood, but quite the opposite. After I donated the music, he became furious. He immediately put out a call to eradicate sea-monkeys. He blamed them for spreading disease and destroying the world economy. High-commander Kumar has said these tiny, gentle creatures are the spark that has caused chaos and damaged our structure, order, and universal meaning. While I understand his religious argument against the creatures as they were selectively bred and were not among God's initial creations, I am certain that if Nandha spent some time training them to do tricks and play baseball (or perhaps cricket in his country), he would have a different perspective. He needs to walk a few miles in a sea-monkey's shoes. I think we could all benefit from that in fact. We'd really learn a lot by spending some time on the other side of those tiny plastic magnifying glass bubbles on their tank. I do hope you are able to resist the advances of Nandha's forces and that you stay strong in this difficult time. I also hope that Nandha does not try to use A-Z guarantee claims to leverage his power. I look forward to resolution, but not if that resolution requires us to bow down and accept High-commander Kumar as our leader. I just cannot accept such a solution. I have to resist, for Gertrude's and Marvin's sake. I hope you understand and I hope we can stand strong together against oppression. Stand together or fall apart!
¡Viva la Revolución!
Michael J. Epstein