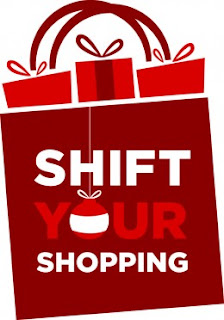 Shift Your Shopping is a large-scale campaign to get consumers to choose local and independent when making purchases this holiday season. From their "mouth" (i.e., website):
As customers, we are about to collectively spend a large portion of our annual shopping budget between Nov. 1 and Dec. 31. If you join us in shifting those dollars to locally owned, independent businesses, we'll all generate 2-3 times as much economic activity in our community than if we had spent our money at a national chain. Across North America, that could mean billions of dollars of economic impact.[Web] [Facebook] [Twitter #ShiftYourShopping] [Shop Locally]
As with any good campaign with a local slant, we found out about SYS via Somerville Local First's involvement in bringing the campaign to Somerville and got involved the only way we know how…by writing and recording a song for the occasion.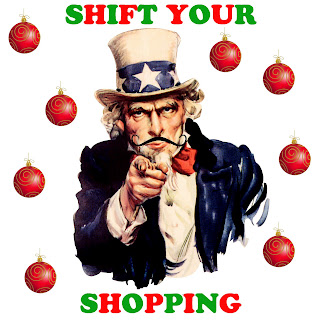 May be distributed freely and used to create non-commercial derivative works of any kind to promote SYS.