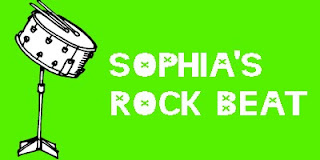 11/18/11 we did the two-show hop between The Middle East Upstairs for Future Carnivores, Brendan Boogie and the Best Intentions, Muy Cansado, and John Powhida International Airport and TT the Bears Place for The Dents and Muck and the Mires.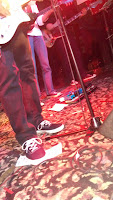 John
Powhida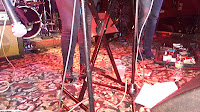 Future
Carnivores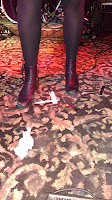 Lisa –
Muy Cansado
Future Carnivores, the new project from Bo of MeandJOANCollins – Future Carnivores video 1, FC video 2.


Brendan Boogie – this was his last show with any songs he's released previous to this show – a retirement of catalog – Brendan Boogie video 1, BB video 2.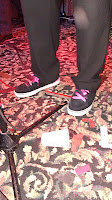 Brendan Boogie
the end of
the pink era
Muy Cansado – always an enjoyment – Muy Cansado video 1, MC video 2 (and third video below).
John Powhida International Airport – making me laugh and shake as always – J. Po video 1, J. Po video 2, J. Po video 3.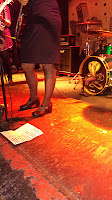 The Dents
At TT's we caught The Dents reunion – they were really, really awesome (great garage-punk with sassy dual-female vocals) – I hope this one-time thing results in a many-more sort of situation! The Dents video 1, The Dents video 2
video 3 of The Dents: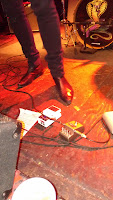 Muck and
the Mires
The Muck and the Mires were celebrating their CD Release for A Cellarful of Muck. I was excited to FINALLY see them after many years of knowing about them and knowing that I love them. I'm a sucker for garage rock and they are some of the best around anywhere (and they take it everywhere – always on tour somewhere exotic). They play the part perfectly too – all in matching shirts and vintage instruments that make it look like they were plucked right out of the '60s/'70s scene. And girl-drummer alert – Jessie Best is one of the best around – so awesome to finally get to watch her play (other than at One Night Band, of course). And they ended their encore with Commando by The Ramones – maybe my most-favorite Ramones song, if I had to choose and one not often heard covered! Muck and the Mires video 1 – video 2 is several songs that starts with the King of the Beat: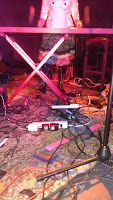 Bury Me Standing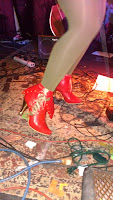 Rachel of
The ARmy of TOys
Saturday 11/19/11 brought us to Church for Walter Sickert and the ARmy of BRoken TOys (we missed Chimpwork Orange, the night before) but this night was themed as a mash-up of Batman and Charlie and the Chocolate Factory – which included fizzy lifting drinks at the bar and wallpaper you could lick for a taste! The night began with an acoustic set from James McAndrew (video) and a poetry/ambient set from Jasmine Dreame Wagner and a preview from The Slutcracker – Slutcracker video. Then favorites, Bury Me Standing played their blend of "Balkan Gypsy Dirge-Core" – doing things to the marimba that are beyond imagination: Bury Me Standing video 1, BMS video 2. Then the amaze-circus that is an Army of Toys performance – I think we got most of the set on video – posting playlist below – but here's a direct link to the encore (featuring Mali Sastri of Jaggery on piano) of an inspired performance of I Put a Spell on You.