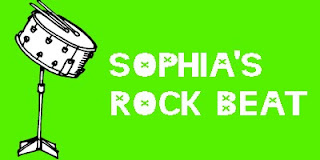 The 33rd Rock 'n' Roll Rumble at TT the Bears. Last night literally brought the roof down, or at least some gear and faces were literally melted. Such an amazing cap on the week. Congrats to Motherboar on last night's the win!
The Grinds – Grinds video 2, Grinds video 3

Sherman Burns – SB video 2, SB video 3

MOTHERBOAR – after the first song, I decided to just tape the crowd (sadly I missed getting video of Duncan Wilder Johnson jumping on stage, grabbing a mic, doing some flips, and crowd surfing off) but I caught amazing crowd enjoyment – beer flying, monitors flying, mics being thrown to the ground. totally pulverizing. MB video 2, MB video 3

Streight Angular brought the neon blacklight party to TTs – which included dancers and antics and the most inspirational ending to a set (and aptly the whole rumble – a chorus of "what does it mean to believe in a dream" that kept repeating after they'd left their instruments on the stage and walked off"). And, I was bleary-eyed singing H-O-T T-I-E-S in the shower this morning, so there's that.