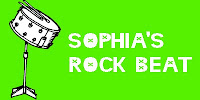 Sophia's Rock Beat! I've been doing this for 3 years now – going to shows, and videotaping them. Here's 2010 (saw 139 local bands in 2010), here's 2011 (saw 170 local bands in 2011). In 2012, my videoing slowed down a little bit by the end as I had to stop going to so many shows so that I could work on TEN the Movie.
However, I still saw a lot of awesome this year.
Stats: 70 shows, 188 sets, 158 bands.

Bands I saw the most:
Walter Sickert and the ARmy of BRoken TOys win again this year with 5 times (2 less than last year, but I also didn't count the 2 times I caught their play, 28 Seeds…so it kind of evens out).
Golden Bloom I saw 3 times (but I'm also not counting the week tour we went on with them, so it's actually 10 times!)
Bands I saw 3 times in 2012: Axemunkee, Cask Mouse, Eddie Japan, Parlour Bells, The Invisible Rays, Sidewalk Driver
and Twice: Eldridge Rodriguez, Full Body Anchor, Gene Dante & the Future Starlets, Jaggery, Kristen Ford Band, Muy Cansado, Naked on Roller Skates, Sarah RabDAU and Self-Employed Assassins, The Anchorite, The Bynars, The Milkman's Union, The Rationales, You Won't

Most Visited Venues:
Radio (went 15 times!)
TT the Bear's (9 times)
Great Scott (4 times)
Brighton Music Hall (3 times)
Precinct (3 times)