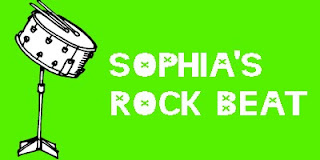 Sophia's Rock Beat (FB)! First! What is SRB? Sophia goes to local shows. Sophia video-records these shows. Then Sophia posts them on the internet. It's a thing. Seriously, if you want me at your show, let me know- sophia@donotforsake.com.
2/3 Brought us to PA's Lounge where we caught
Horse Thief
(
Horse Thief video
) and
Golden Bloom
(whose members are scattered but at any given moment they are 25%, 33%, or 50% Boston-based). Here's Shawn Fogel of Golden Bloom threatening to destroy my camera, and me offering that he can bribe me to take it down:
I also got some other videos of them not threatening me. Golden Bloom video 1, GB video 2, GB video 3.
3/1 I caught The Operators (The Ops video 1, The Ops Vid 2, The Ops Vid 3, The Ops 4) and Bunny's a Swine (BiAS video 1, BiAS video 2, BiAS video 3) at Sierra Grille in Northampton.
3/4 Brought us to the Davis Square Theatre for thier opening party – this is such a cool space for music -an old-fashioned theatre with comfy auditorium seating and great sound! The Wrong Shapes played (the awesome duo of Bo Barringer, guitar and Rachel Arnold, cello) first
Bo does a great Amy Winehouse:

Ruby Fox played next:

3/8/12 was Jocks vs. Nerds vs. Freaks/Rock 'n' Roll Cliques (more info) at Radio. Emceed by J-Krafty (J-Krafty video 1, JK video 2, JK video 3). Sarah Rabdau and Self-Employed Assassins were the "freaks" on the bill – and their terrific set included a cover of my favorite Tori Amos song, Take to the Sky (should be first vid in the playlist):