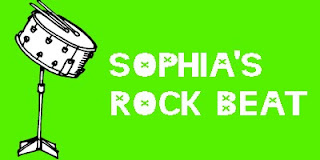 A very special Sophia's Rock Beat solely dedicated to One Night Band 4 presented by Boston Band Crush!
We walked in during SNUGGLZ (Bob Maloney, Kieth Pierce, Crystal Vraibel, Alison Murray, Kristina Parish) and unfortunately caught the last two songs but not on camera….sadness.
Big Head Big Ears (Rice Edmonston, Aaron Silverstein, Nicholas Ward, Candace Clement, Peter Moore) – their Miley Cyrus cover – and an early favorite – I'm a Cat….:
Lesbian Frankenstein (Molly Zenobia, Dave Stoops, Steve Lord, Bryan Hinkley) – video
The Walls (Rafi Sofer, Adam Anderson, Mariam Saleh, Aaron Perrino, Kyle Rasmussen) –
video
Impossible Stairs (Abram Taber, Ted Billings, Joshua Pickering, Sharon Crumrine, Eric Ramsley) – video
Sir Vix-A-Lot (Chris Toppin, Nazli Green, Melanie Bernier, Elena Siegman, Theresa Polk) video 1, and maybe the most talked about song of the night, " Baby Turn Your Dick Down"
Caress (Nate Rogers, Matt Parish, Will Dailey, Jay Allen, Todd Sampson) – Radiohead cover, and another big standout song for me, Christian Slater:

Grandfather Time Bomb (Walter Sickert, Jared Egan, Annie Hoffman, Caroline Toth, Evelyn Pope) – we went crazy and taped all four of their songs! One, Two, Three, Four!