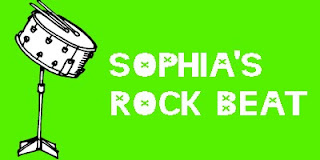 A short and sweet rock beat while I continually try to catch up! Sophia's Rock Beat (FB)! If you want me at your show, let me know-sophia@donotforsake.com, I'll do my best.
7/1/12 was the MONSTER MASQUERADE at Radio – it was a very awesome evening which included Bent Knee (BK video) Jaggery (Jag video) Walter Sickert and the ARmy of BRoken TOys (ws vid 1) – and my current favorite Sickert song, Soldiers Came – with shots of crowd madness and Zombie Romance portraiture!

A week later, 7/7/2012, we were back at Radio for Illyrians (no video) and The 360s (360s video)
then 7/13 Church Phillip Cohen (PC vid) and The Doctors Fox (TDF video).
7/14/2012 at Ralph's Diner in Worcester: Secret Rhythm Project (SRP vid), Faux Ox (FO vid 1, FO vid 2); The Jitters (vid 1, vid 2)
another Faux Ox:

7/20/2012 back to Radio for Joe Turner and the Seven Levels (JT vid 1, JT vid 2) Axemunkee (a vid 1, a vid 2, a vid 3)
and finally a slightly windy recording of Jon Bernhardt playing Theremin at Artbeat 7/21/2012 – which included an awesome Clash cover.