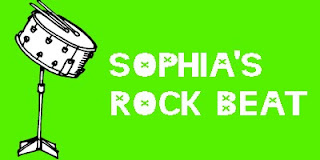 Oh hey! It's been a while since I've compiled one of these (since The Rumble, I guess!?) Anyway, still going to see bands, still taking video! Sophia's Rock Beat (FB)! If you want me at your show, let me know-sophia@donotforsake.com, I'll do my best.
here's where we left off, on 4/9 with Oranjuly at Brighton Music Hall (OJ vid 1, OJ vid 2).
5/3 we went to Davis Square Theatre and caught Butterknife (Bk vid 1, Bk vid 2), Sinnet (Sin vid 1, Sin vid 2, Sin vid 3), The Russians (Rus vid 1, Rus vid 2), and Mount Peru (MP vid 1, MP vid 2, MP vid 3)
here's The Russians doing '100%' by Sonic Youth:
5/4/12 we hit Great Scott for Lifestyle at The Pill (Ls vid 1, Ls vid 2, Ls vid 3)
then 5/11 we caught Parlour Bells (PB vid 1, PB vid 2) and The Daily Pravda (TDP vid 1, TDP vid 2, TDP vid 3) at Precinct.
Parlour Bells doing a new one that I hope they record soon:
also caught in May, but not on video: Eddie Japan, The Anchorite, and The Grownup Noise