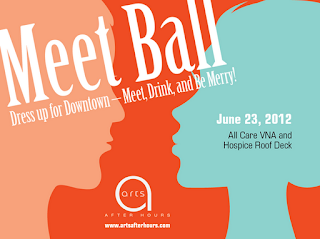 Do Not Forsake Me Oh My Darling and Darling Pet Munkee play the Lynn OpenDTL after-party, The Meet Ball!
Arts After Hours has more info
The Meet Ball will be the after-party to the first annual openDTL event, a neighborhood-wide open house, which will be held in Downtown Lynn throughout the day. The Meet Ball welcomes Sophia Cacciola and Michael J. Epstein to Downtown Lynn with two of their musical creations, Do Not Forsake Me, Oh My Darling and Darling Pet Munkee (also features the guitar delights of Catherine Capozzi). The night will also feature delicious appetizers from several Lynn restaurants including our signature sponsor Lynn Meatland as well as Tatiana's Restaurant, Lupita Restaurant, Brother's Deli, D'Amici's Bakery, Wicked Tasty, Rolly's Tavern on the Square and many more. There will be plenty of beer, wine, and sangria at the cash bar. Guests can also mingle with many of the movers and shakers of Lynn's burgeoning downtown arts and culture district. Dress to impress for the red carpet photo shoot.
Proceeds from the event go toward creating more theatre in Downtown Lynn to consistently bring people into the downtown area to promote activity, economy, and culture. "The Meet Ball is about celebrating the diverse group that creates the economy of Downtown Lynn," says Corey Jackson, Arts After Hour's Managing Director. "Businesses, residents, and artists are all working so hard to make their piece successful. We're looking forward to getting together to celebrate that success."
Guests are encouraged to buy tickets online or call (781) 205-4010.
June 23rd
7:30-10PM
$25
Cocktail attire