The 2nd episode of the new music TV show The Bubbler airs this Sunday at 11 PM on CBS TV38 (right between The Big Bang Theory and How I Met Your Mother) (11/25)  and features an interview with Do Not Forsake Me Oh My Darling, plus some amazing videos directed by Theodore Cormey (Ad Frank, André Obin), which we may just have cameos in as well.
About the show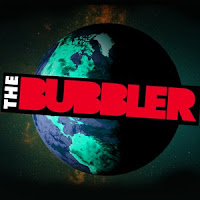 Ryan Spaulding is a Boston music scene treasure – for years he's been blogging about local and national indie rock musicians, curating an awesome corner of the internet called Ryan's Smashing Life. Now, with director, Jonathan Case, he's reaching New England TV audiences shining a spotlight on what's going on locally.
The debut was Sunday night (11/18) at 11PM on MyTV38! Check out the facebook page!