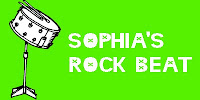 Night Five of the Rock 'n' Roll Rumble at TT the Bear's! Night One Recap! Night Two Recap! Night Three Recap! Night Four Recap! Also, it's a good time to mention that anyone is welcome to use my videos for their articles, websites, pages, etc. A credit of "Sophia's Rock Beat" is appreciated.
Coyote Kolb – great harmonies. so much hair. first banjo and first harmonica of the Rumble '13


The Field Effect – one of the best sets of the Rumble so far…wildcard?


The Suicide Dolls – hot rock trio from CT!


White Dynomite (WINNERS!) – I appreciate a band that puts effort into dressing alike, and you can't go wrong with white suits…also I want the lead singers dreads to fight Walter Sickert's dreads. Also, they killed a duck on stage. Or, just a duck-feather filled pillow, but I think the carnage speaks for itself: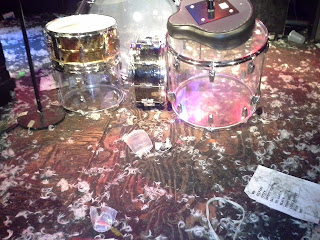 two things: would kill a duck for those clear vistalites and holy-gross out, duck feathers.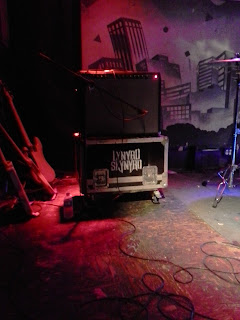 The Field Effect…