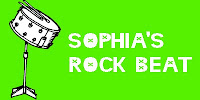 Night Six of the Rock 'n' Roll Rumble at TT the Bear's! Night One Recap! Night Two Recap! Night Three Recap! Night Four Recap! Night Five Recap! Also, it's a good time to mention that anyone is welcome to use my videos for their articles, websites, pages, etc. A credit of "Sophia's Rock Beat" is appreciated but not required. Some quick thoughts: First, let's get this on the table: TT the Bear's has really been the perfect venue for the Rumble – great stage, great layout, and most of all – everyone who works there is aces. It's been a pleasure returning there night after night this week. Secondly, the bands. Holy cow, the bands. One of the things I love most about the Rumble – and the main reason that I make it a point to see every one of the 24 competing bands – is that it brings out the best in them. They are playing their best set yet and I get to watch. I love it. And, I love discovering new bands, and discovering new things to love about bands I already know. Thirdly, my compatriots: everyone else who has come out every night to this thing- I've loved seeing your smiling faces every 24 hours. We have a community of the sweetest people alive. I'm glad to be a part of it. And of course, Anngelle Wood and Boston Emissions (on WZLX 10PM on Sunday nights) for keeping the Rumble alive and for making sure the spirit of it is in celebration and not just competition.

Okay, enough about my FEELINGS. Last night was intense!

Parks – had everyone talking about their great harmonies and songwriting:
Jack Burton vs. David Lo Pan – were a heavy onslaught of music from some happy-looking dudes:
Ruby Rose Fox & band charmed their way through at retro-infused set:
The Daily Pravda (WINNERS) – put on what was possibly the tightest performance all week. Every player in this band knows exactly what they are doing/need to be doing at every possible moment. I was once again reminded that Ken Marcou is one of my favorite drummers around, and after standing one foot away from Adam Anderson – I can creepily say that he turns on and off his pedals the best I've ever seen. Seriously, that takes a lot of skill, also, his parts and playing were great, of course. And, I'm going to stop effusing before I get super creepy about the bass, that classy saxophone line, and of course, the vocals.