We cannot thank you all enough for believing in us and this project! We are so thrilled to have reached our initial funding goal at 2 weeks in our 4 week campaign! We're so grateful that you all have trusted us to make MAGNETIC a reality and we're really glad that you are part of it.
Also, a huge thanks to all of you who have been helping us get the word out all along! We could never have come so far in so quick a time without your kind words, your signal boosts, and your contributions!
We're adding supporter names to the credits on IMDB as fast as we can because we really think your support is so important to the film.
We've still got almost two weeks left and we want to tell you about our stretch goals that will allow us to make MAGNETIC even better.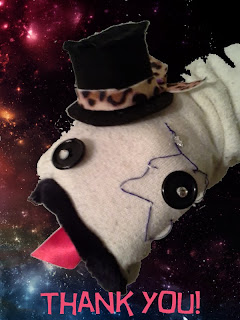 We've also added some fun new rewards: Sophia will paint you a painting; Allix will do a skype burlesque or drag worshop with you; Allix will write/perform a rap for you!
Stretch Goals: We want to share something that we've been dreaming up for the film that will raise our budget over the original $10,000 projection. If this campaign surpasses $10,000, we will be able to ideally realize the building of a special device that's integral to the plot.
Another one of our major goals is to reach 200 backers. It's really special and important to us to have as many people as possible be part of our movie! So don't be afraid to even pledge just $1. We've come up with two incentives to try and help make that happen.
If we surpass 200 backers:
We'll mail everyone a postcard from set signed by cast and crew.
We'll provide a free MP3 download package of all of our major music releases – that includes, all of the releases from: Do Not Forsake Me Oh My Darling, The Michael J. Epstein Memorial Library, Darling Pet Munkee, Space Balloons, The Motion Sick, Blitzkriegbliss, and a sundry of other tracks, in one big musical bundle.
Ideas for if we are able to surpass TEN the Movie's number of backers? (258!) Let us know what you want to see!