Bubbles in the Think Tank is an awesome radio show that happens Saturday nights at 11pm on WMFO 91.5FM. This is year three of Bubbles in the Think Tank presenting a record about records for Record Store Day. The previous two years can be found here! Darling Pet Munkee is very excited to have been asked to write a song about the Mighty Tiny Record Player for this year's release!
Get your hands on the real thing – a record about records made especially for Record Store Day. Seven inches of beautiful vinyl with a little hole in the center. Play it at 33 & 1/3 RPM so it doesn't sound too high or fast, unless you like that kind of thing.
Limited edition of 300!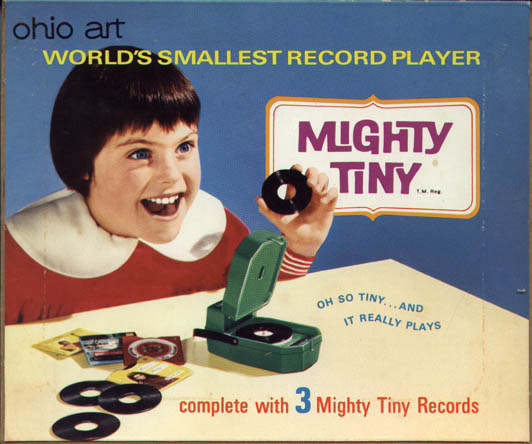 Here's the list of who is involved:
and one more surprise artist that we'll spring on you later!
Update! We got our copies!