Michael and Sophia are very excited to take Charles Dickens down a notch or two; and will be presenting a video to that effect!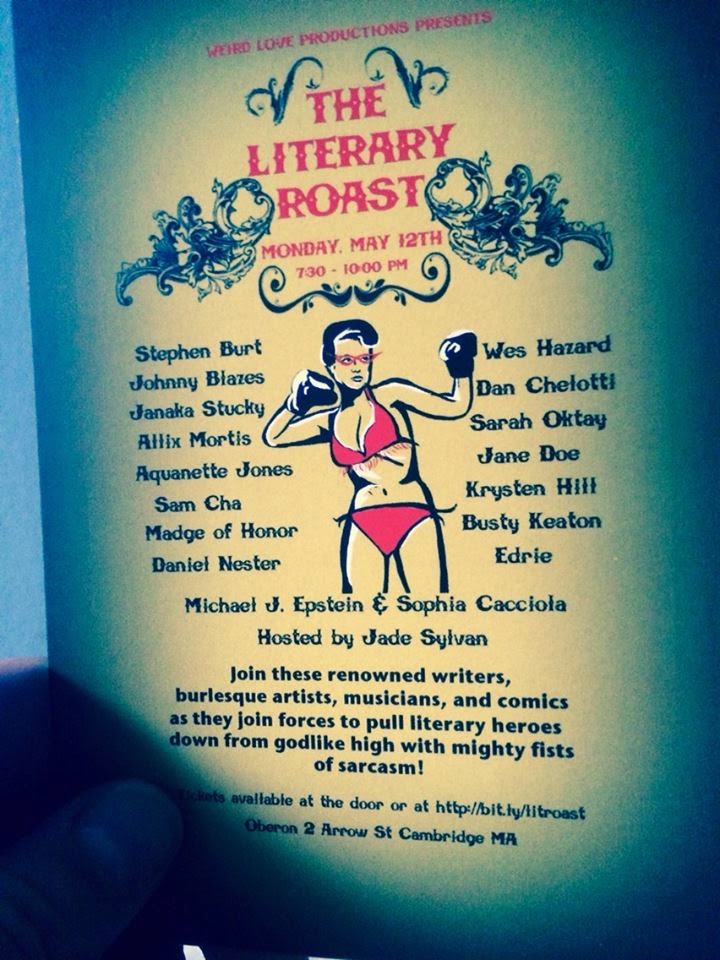 handbills!
Monday, May 12th! Oberon!
Weird Love Productions presents: The Literary Roast
Did school assignments about Edgar Allan Poe make your midnights dreary? Do you wish you could em-dash Emily Dickinson? Have you always wanted to pop Ernest Hemingway in the jaw? Do you objectively despise Ayn Rand? The Literary Roast has hired a crack team to knock these authors and many more down a peg with words, music, comedy, booze, and tits.
Starring:
Stephen Burt
Daniel Nester
Madge of Honor
Johnny Blazes
Janaka Stucky
Wes Hazard
Dan Chelotti
Allix Mortis
Michael J. Epstein & Sophia Cacciola
Sarah Oktay
Aquanette Jones
Jane Doe
Krysten Hill
Busty Keaton
Edrie
Sam Cha
hosted by Jade Sylvan
Join these renowned writers, burlesque artists, musicians, and comics as they join forces to pull literary heroes down from godlike high with mighty fists of sarcasm!
GET YOUR TICKETS!: http://americanrepertorytheater.org/events/show/literary-roast