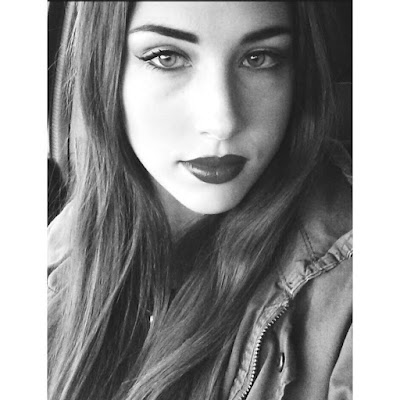 Molly Devon
Now that TEN is out in the world, we wanted to check in with our cast and crew to see what they've been doing since we finished shooting TEN. 
1. Looking back, what was your favorite part about making TEN?
Literally going to an old mansion with a group of artists I had never met was spectacularly exciting. We all believed in this lil' old crazy horror movie from the start. I feel like this experience was an artistic cocoon for each of us, or at least for myself. During this experience, I was able to discover myself as an actor (what works, what doesn't, go past my limits, learn from the others, etc.) and felt like I emerged as a butterfly – a blood-covered, scream-queen-in-training, actor butterfly.
2. What was the most difficult part about making TEN?


It was my 1st film, so I'd have to say everything! But that's what made it so exciting. I got to learn the ropes with a cast of super talented artists in the same boat as me. Getting all the fake blood off was pretty difficult. Honestly…maybe the lack of sleep was the hardest part. By the interrogation scene, I felt like the line between reality and the TEN universe started to blur. The cast was having sleep-deprived breakdowns on a regular basis! It furthered the bonding experience because we were all there to support each other during those moments. Mike and Sophia were great at wrangling together a sleep deprived cast for each take, I must say.
3. Did you expect the movie to turn out like it did?

I had no idea what to expect, and I must say that this has surpassed my expectation. Despite the specific audience TEN appeals to, it seems to have reached an unexpected, wider demographic. It was so kick ass to see everyone's performance and finally hear Catherine's amazing score. The fan base was spectacular. Besides actually seeing the movie at its premiere, meeting all the supporters and fans of TEN was the cherry on top of this all.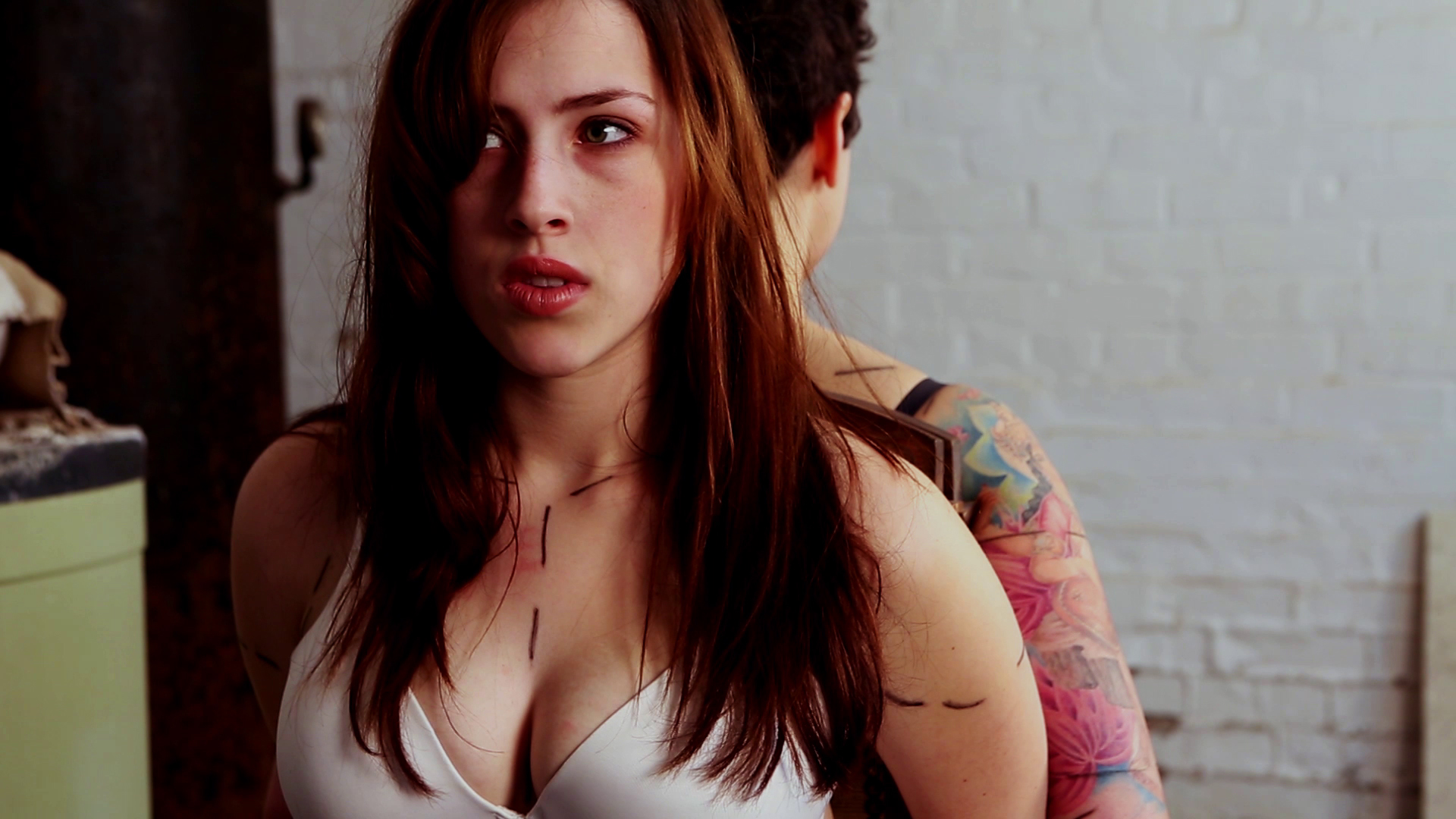 Molly Devon as the real-estate investor
4. What is your favorite scene?
Karin and Molly's [Carlisle] scenes were always a blast to watch. Karin's such a skilled actor and a wildcard; I never knew where she would take her character. Molly (the other Molly 😉 ) had me in stitches. I'm glad we didn't have a lot of scenes together because I don't think I could have kept a straight face. My favorite scene to act in was anything with Jade. I learned so much from Jade during our scenes together and they really pushed me as an actor.  I think we had this unexpected, great acting chemistry. We had met for tea on a roof in Boston before shooting to see how we vibed and the dynamic couldn't have worked out more perfectly!
5. What do you think about TEN receiving national distribution?
TEN RECEIVED NATIONAL DISTRIBUTION?! *faints*
I am SO proud of everyone. I've been posting non stop on Twitter and Facebook about it.
6. Tell us about what you've been doing since we shot TEN back in December 2012.

I'll be studying at Stella Adler's Acting Conservatory this summer in Manhattan while I look for acting representation. I just graduated college as well and can't wait to devote all my time to acting now. I've continued doing films…horrors of course – been killed 3 times! I've also done background work on Woody Allen's An Irrational Man and Johnny Depp's Black Mass. It's been a neverending quest to receive my SAG card and have gotten frustratingly close a number of times. I was also on a documentary series called Generation Cryo for Viacom on MTV. It was a great experience. I got to bond with my half siblings, some of whom I probably wouldn't have been able to meet otherwise, and met a lot of wonderful people. I hope it did some good in exposing the lack of laws/regulation in the growing donor industry. I also run my own photorealistic portrait/illustration business that helps bring in some income on the side for acting. I'm taking commissions all summer!
7. Where can we keep up with what you're doing?
Facebook: http://www.facebook.com/mollydactress
Twitter: https://twitter.com/mollydactress
Instragram: – For art: https://instagram.com/mollyc_art
Backstage: https://www.backstage.com/mollydevon/
IMDb: http://www.imdb.com/name/nm5438376/
Websites for acting and the art business are in the works. I'll keep you updated!
Thanks to all the supporters and fans of TEN! You all have been wonderful 🙂
We'll have more TEN interviews coming up over the next few days. Until then, you can see TEN!