We're very pleased to introduce you to all of our Blood of the Tribades cast (film web site) over the next few weeks. The film is currently raising money for production on Kickstarter.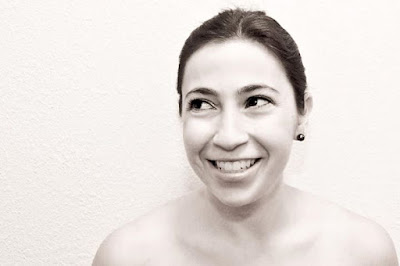 Rachel Leah Blumenthal as Akeldama

About Rachel: Editor of Eater Boston, a website covering restaurant industry news around town — openings, closings, etc. Need a recommendation for dinner? I can probably help with that. I'm also a musician, and I play flute in https://mjeml.michaeljepstein.com/. I have a bass flute named Helga; she is almost as tall as me. My barely-used background is in neuroscience and science journalism.
What excites me the most about BotT: I always jump at the opportunity to work on projects with Sophia and Michael, so it's exciting to be back in the saddle for a few long, crazy days and nights, which I'm sure will be full of surprises and blood. Hopefully fake blood. They tend to kill me off in most of their films, so I'm excited to survive this one. Just kidding. I'm probably already dead. Wait, aren't vampires already dead anyway?
What scares me the most: Looking back at shooting TEN, some of my character's violent scenes were a bit traumatic. I wasn't too thrilled about having a knife, even a fake one, at my throat late at night at the end of a long day of shooting (editor's note: it was a very real knife). And then there were the legit weapons/tools found in the creepy basement that were being swung around inches from my head by actors who could barely see out of their masks. I'm wondering what frightening weapons I may face this time around. Probably stakes.
Favorite vampire: I have only seen embarrassing vampire television shows and movies, none of the cool ones that everyone else is mentioning in these interviews, so that's all I'll say about this one.
Anything else you'd like to add: I'm getting up off the couch to run a 5K in October in support of the Gifford Shelter in Brighton, where I adopted my cat Sierra seven years ago. If you'd like to throw a dollar or two towards the kitties, you can do so here. Thank you!
Where can you find Rachel:
I'm all over the place; please feel free to friend/follow/etc. Most of my Facebook activity is public, and I'm active on Instagram, especially when it comes to food and cats. Twitter's also pretty food-centric. Here's my website.