We're very pleased to introduce you to all of our Blood of the Tribades cast (film web site) over the next few weeks. The film is currently raising money for production on Kickstarter.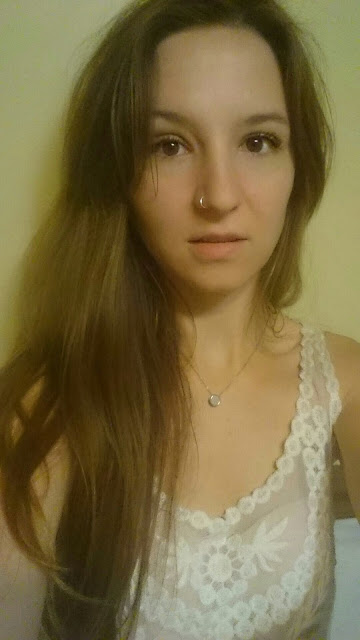 Tracey Sturtevant as Zillah

About Tracey: Tracey grew up in the back woods of NH and is a hippie rocker chick at heart. Five years ago she made her way down to Boston, where she studied her passion of the human body in depth and started her career as a Massage Therapist. She now has her own small business where she spends most of her weekly hrs; on the weekends you can find her submerging herself into Boston's local music, art and theater scenes.
What excites me the most about BotT: Lesbians! Vampires! This will be my first role in a movie, so, really I'm excited about all of it! I grew up watching way too many horror movies that have likely instilled most of my irrational fears, so I'm quite excited to be on the other side of the horror screen. Also, vampires.
What scares me the most: To put simply, I'm scared of most things.
Favorite vampire: Louis de Pointe, his story of empathy for taking lives of the living is pretty fascinating, I probably have a weak spot for him and Lestat because their story together was my first of vampires when I was young. I have since re read and re watched Interview with a Vampire numerous times. I also really loved The Lost Boys and Jason Patric made it real easy to want to be bitten by one. Basically, I have a thing for dream boat vampires.
Anything else you'd like to add: Favorite quote: " I myself am made entirely of flaws, stitched together with good intentions"
Where can you find Tracey:
https://www.facebook.com/tracey.sturtevant