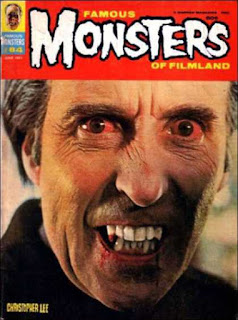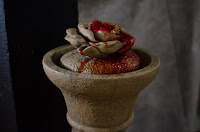 When I was very young, I became pretty obsessed with the
Universal monsters
. Even more than an obsession with the films themselves, I became compulsively interested in reading about the monsters. First, I turned to a series of books at my elementary school library, and then eventually to Famous Monsters of Filmland. Although publication ceased (initially) around the time I started getting really into reading Famous Monsters (I'm revealing my age here!), my favorite comic book store carried back issues, which I bought, read, and traded with friends. The initial publisher, Warren, was also responsible for one of my favorite mail-order items,
Genuine Soil from Dracula's Castle
 (our song about
soil
). So, it's amazingly cool to get to do a wonderful interview with
Daniel XIII
 under the Famous Monsters name about our upcoming film,
Blood of the Tribades
!