GO "LIKE" THE
ON THE TOWN WITH MIKEY DEE FACEBOOK PAGE
!
OTTWMD
PLAYS LOCAL BOSTON MUSIC AND IS ON EVERY WEDNESDAY FROM 9PM-MIDNIGHT AND ALMOST ALWAYS FEATURES A LIVE BAND AROUND 10:30 – IT'S ON 91.5 WMFO – https://www.wmfo.org/.
SEND YOUR CDS TO THE STATION SO THAT WE CAN PLAY YOU! AND IF YOU'RE EXTRA NICE – DENOTE WHICH TRACKS HAVE SWEARS (AND LIKEWISE IF ALL TRACKS ARE CLEAN, PLEASE!)
WMFO
ATTN: JOEL SIMCHES
PO BOX 65
MEDFORD, MA 02155
IF YOU ARE INTERESTED IN PLAYING LIVE ON THE AIR, CONTACT
JOEL SIMCHES
With Sophia Cacciola and Michael J. Epstein
WED SEP 30TH 2015 9.00PM–12.00AM
R
=listener request.
N
=music new at the station.
L
=local music.
Your purchases using the

Buy it!

links help support the station.
Time zone: eastern
9:02pm
Mikey Dee
"On The Town With Mikey Dee"
from
OTT Disk
CD/LOSSLESS ALBUM
(2009)
L
9:05pm
Goli
"you"
from
this is not a love song
CD/LOSSLESS ALBUM
(Vallacious Cellocity 2015)
N L
9:08pm
Johnny Blazes and the Pretty Boys
"Cold Clear Night"
from
Soul Vernacular
CD/LOSSLESS ALBUM
(Johnny Blazes 2015)
L
9:20pm
Naked on Rollerskates
"Something Right"
from
I Lost my Heart in the Battle
CD/LOSSLESS ALBUM
(2008)
9:23pm
The Invisible Rays
"Surfesque"
from
Salute To The American Popular Song
CD/LOSSLESS ALBUM
(2009)
L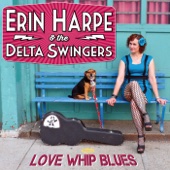 9:27pm
Erin Harpe & The Delta Swingers
"Pick Poor Robin Clean"
from
Love Whip Blues
CD/LOSSLESS ALBUM
(Vizztone 2014)
L
9:31pm
Nick Zaino
"I Love You and I'm Glad That You're Gone"
from
Blue Skies and Broken Arrows
(Nick Zaino)
9:35pm
Brian Carpenter & The Confessions
"Lost at Sea"
from
The Far End Of The World
CD/LOSSLESS ALBUM
(2015)
L
9:38pm
All Eyes On Me
"Brothers"
from
All Eyes on Me – EP
CD/LOSSLESS EP
(Sound Museum Music 2014)
L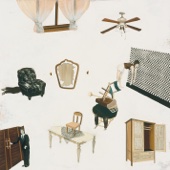 9:44pm
Gem Club
"Idea for Strings"
from
In Roses
(Hardly Art 2014)
L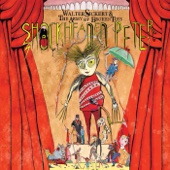 9:49pm
Walter Sickert & The army Of Broken Toys
"Bully Boys"
from
Shockheaded Peter
CD/LOSSLESS ALBUM
(Wireforst 2015)
L
9:57pm
The I Want You
"off & on"
from
Ah, Really
CD/LOSSLESS ALBUM
(Devil On Horseback 2015)
L
10:00pm
Devil On Horseback
"Vipers"
from
Devil On Horseback
CD/LOSSLESS ALBUM
(Devil On Horseback 2015)
L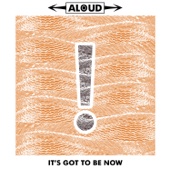 10:04pm
Aloud
"Back Here with Me Again"
from
It's Got To Be Now
RIVENDELL ALBUM
(Mother West LLC 2014)
L
10:10pm
Jenny Dee & The Deelinquents
"Dont Tell Me"
from
electric candyland
RIVENDELL ALBUM
(DeeVeeUs Records 2014)
10:31pm
The Guilloteenagers
"Live from Studio Dee 20150930"
from
Live from Studio Dee
11:09pm
Slim Jim and the Mad Cows
"Cat Scratch Fever"
from
Appetite For The Truckin
CD/LOSSLESS ALBUM
(Hogfat 2008)
L
11:13pm
Pray For Polanski
"9191991"
from
live from studio dee: the very best of on the town with mikey dee
(2014)
11:18pm
The Guilloteenagers
"Interview/Live in Studio"
11:25pm
Dan Blakeslee
"Headless Horseman"
from
Halloween
ALBUM
(Cotton Pony Music 2002)
L
11:39pm
The Wrong Shapes
"The Right Man on Your Side"
from
On the Town with Mikey Dee comp
11:55pm
When Particles Collide
"this town"
from
This Town
CD/LOSSLESS EP
(2015)
L