Thirteen (2016) dir. Sophia Cacciola from Launch Over – Cacciola / Epstein on Vimeo.
Thirteen was created for an MFA Friday the 13th event: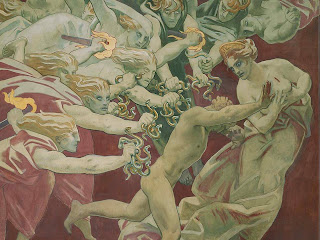 "Orestes (detail)," 1922-25, John Singer Sargent
Vellumsound Presents Friday the 13th at the Museum of Fine Arts at 8PM. Tickets – Facebook Event
Examine the mystery of Friday the 13th with music by George Crumb and others, paired with images of 13 mythical beasts, underworld masters, and misfortunate souls, including John Singer Sargent's depiction of Orestes pursued by the Furies. Featuring: Lilit Hartunian, violin Gabriela Diaz, violin Samuel Kelder, viola Jonathan Butler, cello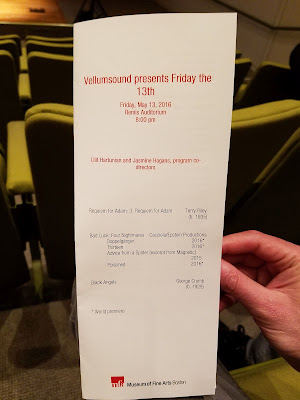 Cinematic interlude featuring several Cacciola/Epstein shorts, including a new film inspried by the topic. THIRTEEN depicts the creatures vying for your unconscious mind while you sleep. Starring Sophia Cacciola and her mother, Julia Cacciola. 
Additional Fests:
NECAT Film Festival – Oct 23, 2020
GRRL Haus Cinema – 2016