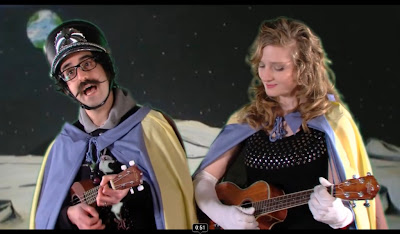 Space Balloons is the children's songs project from Michael & Sophia (see previous bit about it). It was created as part of the pilot for a new show by Rob Potylo called Worried All the Time.
They just released a teaser for the show, which is basically a music video for our song about mustache-coveting and mustache-care!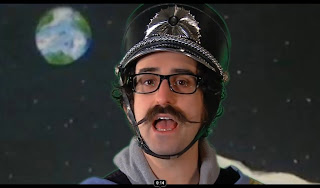 There is a big pilot party happening in May at The Armory!
From the show event page:
Come out….free food…..watch the pilot episode on a pretty screen of "Worried All The Time"… A children's show for adults thats sorta silly to begin with…. at The Performance Hall at The Somerville Armory…. The show is based on 'The Little Prince'. It's gonna be warm and you might be in a good mood then so maybe we shouldn't pressure you now. But there should be epic performances from some of the acts… from the show….free food….. Dress up as a crazy character from space or something or just be creepy in the corner. Who cares. There will also be artists selling their wares and a ton of surprises.

Saturday May 28th
The Premier Of Boston's Only Children Show For Adults
'Worried All The Time'
The Galactic Army Of Toys
(featuring members of Walter Sickert And The Army Of Broken Toys)
Space Balloons
(Featuring Michael J. Epstein and Sophia Cacciola)
The Tiny Space Instrument Revue
(Featuring jojo and a visit from various projections of Mefflike beings)
Rob Potylo And The Lonely Planets
Featuring ex-members of the 46′ Red Sox
MC'd by Kevin Harrington!!!!
All Ages, $10
Doors Open At 7pm
Free Food!!!!
http://www.artsatthearmory.org/