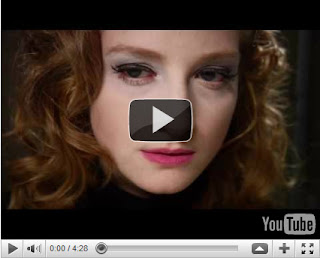 For those curious on just how close (it's disturbing, really) we got it to the original – here is a link to a shot-within-shot video of The Prisoner (1967) and "Episode 1 – Arrival" (2011)
and an extensive behind-the-scenes video as well!
We prepared for over a year and then spent 11 days shooting at numerous sites all around Massachusetts to create our very first music video. We really wanted our first foray into film to be something extremely ambitious and special, so we took on the insane task of doing a shot-for-shot recreation of the opening sequence to The Prisoner, the TV series that our band's themes and imagery are drawn from.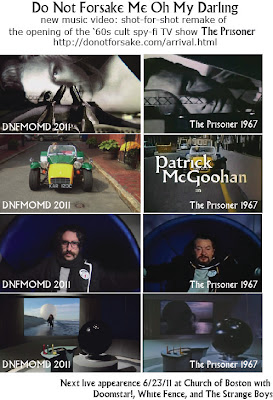 We're very, very proud of how the video turned out! It took enormous time, energy, resources, people, creativity, and sheer luck to pull off. This has been such a huge part of our lives (if you've bumped into us in the past 2 years, undoubtedly you've heard us talking about making this video) and now it's finally making its debut on Magnet today! You'll finally get to see the Lotus 7 replica racing around downtown Boston as the story of the unnamed protagonist (played by Sophia) unfolds as she angrily resigns from her intelligence position only to find that she can't get away quickly enough to avoid being gassed and chased by a giant white ball.
The video was directed by Theodore Cormey of Lost Jockey Productions (full credits here!)
Now we really need your help! We need you to post about it on Facebook, tweet about it, blog it, email it to friends, and just share it in any way you can. This is really the only way that we can succeed at getting this work out to the world! As a small token of our thanks, if you pass the video along (and e-mail Sophia, Sophia@donotforsake.com, to let her know), she'll email you a link to a brand-new, unreleased, top-secret DNFMOMD cover song, which is only available via this offer.
The video recently premiered at the annual Prisoner convention in Portmeirion, Wales (Portmeiricon -http://www.sixofone.co.uk/), where The Prisoner was originally shot and it played at the Boston Underground Film Festival. The online premiere was on Magnet on 6/9/11.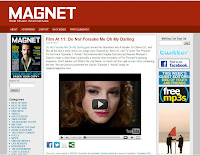 More information about the video (including screen-captures, and behind-the-scenes footage and photos, and full production credits): http://donotforsake.com/arrival.html
Also released this week is our 2nd EP (of 3) in our project to to write and record a song for each of the 17 episodes of The Prisoner. Questions Are a Burden to Others can be found at music.donotforsake.com
Our next live appearance is at Church of Boston on Thursday, 6/23 with Doomstar!, White Fence, The Strange Boys