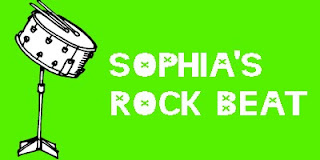 Much belated at this point, here's video from our Halloween adventure! It's Boston-rock-band tradition to pick a band and BE them for Halloween – this is not just playing the songs note-for-note, this includes dressing and stage-bantering and drinking like the act in question too! This year we caught four of these sets, and they were all stupendous!
10/29/11 at Church – a double-wammy of my two favorite acts ever! Nick Cave and the Bad Seeds – as performed by Ad Frank and the Ad Seeds and PJ Harvey as performed by Desperate Kingdom – featuring Alana Sacks on vocals.
Ad Frank and the Ad Seeds – totally nailed it – highlights included closing number, The Mercy Seat and Henry Lee (featuring Sarah RabDAU doing Polly Jean Harvey's vocals on this duet).
Desperate Kingdom mostly explored the early catalog of PJ – lots of Rid of Me and Dry – with a quick stop to Stories… – they did an awesome job – a highlight was the drummer doing the falsetto "lick my legs" on closer "Rid of Me."
10/30/11 we made our way to Radio in Somerville for Parlour Bells' romp as Jane's Addiction and Whores at the Door as The Pixies.
Parlour Bells stuck to very early Jane's Addiction (no "Been Caught Stealin'" here!) and played an inspired set after getting approval from Dave Navarro himself!
Whores at the Door is a super-group featuring: Ashley Willard (of Radio and Boston Band Crush), Justin Emile Shapiro (The Big East), Nick Murphy (The Acre), and Jordan Tavenner (Black Button) – they did The Pixies proud (for a second year!).