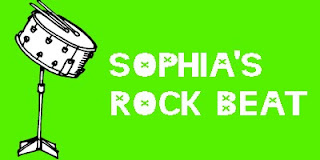 Oh Hey! Another Sophia's Rock Beat!
Nov. 20th we skipped that other big event that was happening across town and instead went to celebrate Rob Potylo's party at Church in honor of the three! records he put out this past year. Battle House (delightful post-math punk) opened, video 1, video 2, video 3. Rob playlist:
11/29 we went to TT's for the CQ Presents Booking Launch Party which included a killer set from Autochrome (very post-punk rock a la Wire & Joy Division with a hint of Interpol in the vocal delivery.) Autochrome Video 1, AC Video 2, AC video 3:

The next night, we caught Sarah RabDAU and Self-Employed Assassins and Box Five opening for Pearl and the Beard (Pearl Video 1, PatB Video 2, PatB Video 3, PatB Video 4) at Radio! Ever-enchanting, Sarah RabDAU video 1, video 2. Box Five opened with their adorable classi-pop – with a number of covers sprinkled in (including Arcade Fire & The Pixies). B5 Video 1, B5 video 2, B5 video 3, B5 video 4.
12/04 we happened on the band Tallahassee at Middle East Up(lots of young ladies there, which I was told was due to some football thing I don't understand) – they played straight-up Americana. Video 1, Video 2. Then we buzzed over to Radio to catch Bunny's a Swine (one of my favorite Northampton imports- they remind me of The Vaselines and that makes me happy). BiAS video 1. Video 2:
12/5 we caught Saraswathi Jones at All Asia doing a cover of The Michael J. Epstein Memorial Library's Amylee:
Then we shuffled over to the Middle East Corner to eat couscous and enjoy the acoustic sounds of John Sage and then Kayln Rock. John Sage video 1, JS video 2. Kayln Rock with Josh Cohen VIDEO