Madame Psychosis (hip-hop alter-ego of poet, Jade Sylvan) threw down the gauntlet when she dared to dis Michael J. Epstein's Mustache with this taunting video and facebook page:
Well, with his team of GRANNYCORE Flygirls (played by jojo The burlesque poetess and Sophia), Michael J. Epstein's Stache has retaliated!

Madame Psychosis did not take that hit lightly. She was so repulsed by that hirsutian attack on her senses, that she came back with a searing response.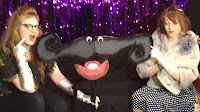 Michael J. Epstein's mustache simply will not tolerate this!!! This is not the first time there have been blatantly absurd accusations of corruption against Stachey. Back when he ran for office, the People to Elect Sidewalk Driver came out with this smear campaign. My fair and balance response cleared things up.
What's even odder about the whole thing is that the feud is rumored to have started when Michael J. Epstein's mustache upstaged Madame Psychosis in her own video for her song "Fan Boy."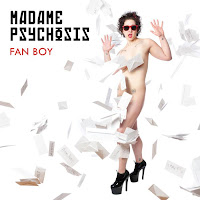 photo by Caleb Cole
More of MJE's mustache-themed output: