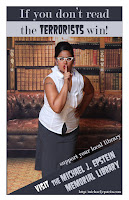 It is with an extremely heavy heart that I announce the departure of Tanya Palit from https://mjeml.michaeljepstein.com/. Tanya has served as my co-lead singer in the band since its inception – additionally contributing ukulele, guitar, percussion (shaker!!! and cowbell!!!). She also took on solo lead vocal duties on a number of songs, including some of the Faith in Free EP and our split with Golden Bloom, Swap Meet. Her musical contributions have been beyond tremendous and her intuitive grasp of harmony, melody and phrasing have played a major role in shaping the sound of the band. None of our music would sound anything like it does if she had not been a part of the group.
It is not, however, just her musical contributions that have been an asset to the band. Her creative spirit, hilarious sense of humor, and willingness to dive into new adventures allowed the MJEML to accomplish things that would never have been possible without her. It is difficult to explain to someone outside the group just how band dynamics work and how the spirits of the members of the band underpin everything we do.
Tanya has served as a true leader and role model within the band. Where will we be without her oft delivered on stage, book-related puns (e.g., "You might get a ticket for speeding, but you'll never get a ticket for reading."), hilarious lessons from the road (even keeping a smile on after dropping her toothbrush on a grimy venue floor on the first day of a long tour), tour correspondent interviews, mustachioed acting, and her putting the manos in Los Locos Manos? No doubt, an irreplaceable loss for us.
Tanya's farewell show with the band will be 7/13 at Church. Join us as we wish her the best!
We very much look forward to seeing her other endeavors expand and advance, including eagerly watching for the further writings and performances of Tanya's alter-ego, Saraswathi Jones.