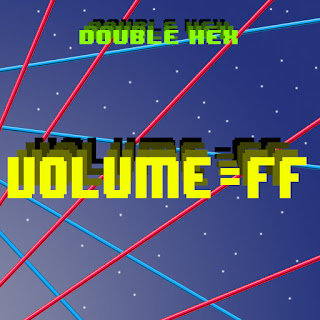 The first ever 8-bit cover of MJEML is here! Double Hex released a 5-song EP of chiptune, 8-bit covers of
"Amylee" by The Michael J. Epstein Memorial Library
"Suburban Dream" by The Stepkids
"Titty Taco" by Uzimon
"I Never Knew" by the Somerville Symphony Orkestar
"Jeffrey's World" by The Van Burens
This is the 3rd cover/remix in a series of covers and various takes on "Amylee" including Cancer Killing Gemini's cover/remix and Golden Bloom's cover.
Double Hex is a side project of Boston based musician, Joel Edinberg. Joel is best known for his work
as bandleader and saxophonist in the Somerville Symphony Orkestar. He also plays in the presidential
rock group, the Van Burens and Reggae outfit, Ila Mawana. Along with these groups, performs with
Stones Throw Record's artist, the Stepkids, and has been featured on their latest album. He also
regularly performs with local Boston bands, Parlour Bells, Brother and Company, and the XTY jazz
ensemble. After work with so many of these bands, and realizing he spent a significant proportion of his
childhood playing video games, he decided to combine these two loves to produce an EP of chiptunes
covering some of his favorite local and semi-local bands.
"Volume = FF" consists of five 8-bit covers, and one bonus semi-original track.
1) "Amylee" by the Michael J. Epstein Memorial Library, off the album _Volume One_
2) "Suburban Dream" by the Stepkids, off their self-titled album
3) "Titty Taco" by Uzimon, off the album _Showdown_
4) "I Never Knew" by the Somerville Symphony Orkestar, off their self-titled album
5) "Jeffrey's World" by the Van Burens, off _The Eager EP_
Bonus Track – "8-bit Sexy Sax" by Joel Edinberg (Only available with full album download)