"
Imagine
Scream
crossed with
The Usual Suspects
…The art comes with meticulously framed shots full of color, the enjoyment with puzzling out the crazy plot twists." –
Boston Herald
"…a Clue-esque, genre-mixing murder-mystery at a haunted mansion…with enough themes and tropes to start a marching band." –
DigBoston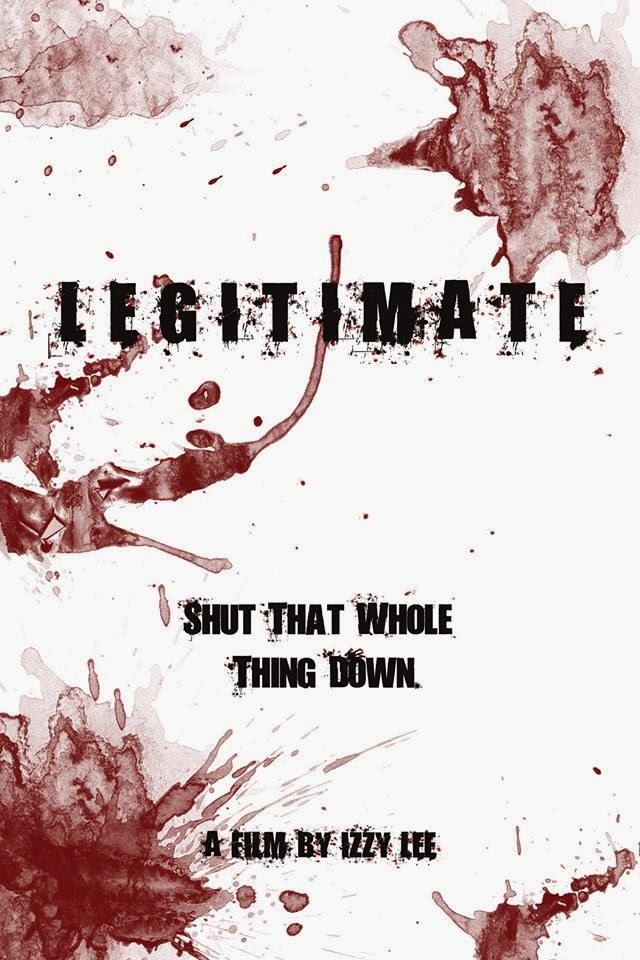 Friday, March 28, 9:30 PM –
Brooklyn Girl Film Festival
,
LaunchPad
, 721 Franklin Ave, Brooklyn, NY –
Tickets:
https://www.eventbrite.com/e/brooklyn-girl-film-festival-tickets-3130319871
Our companion short at BUFF is Izzy Lee's phenomenal LEGITIMATE (which also stars TEN's Karin Webb!) A group of women take revenge on a shady politician with gruesome results.
BUFF Boston love: check out My Name is Jonah on 3/27!
Facebook Event
BRAND-NEW TRAILER!


TEN is a post-exploitation exploration of identity starring ten women.
Ten women find themselves in a vacant mansion on Spektor Island in December, 1972. Each believes she's traveled to the house on business, but they all agree that something seems strange. For one thing, the entire house is full of pictures and statues of pigs.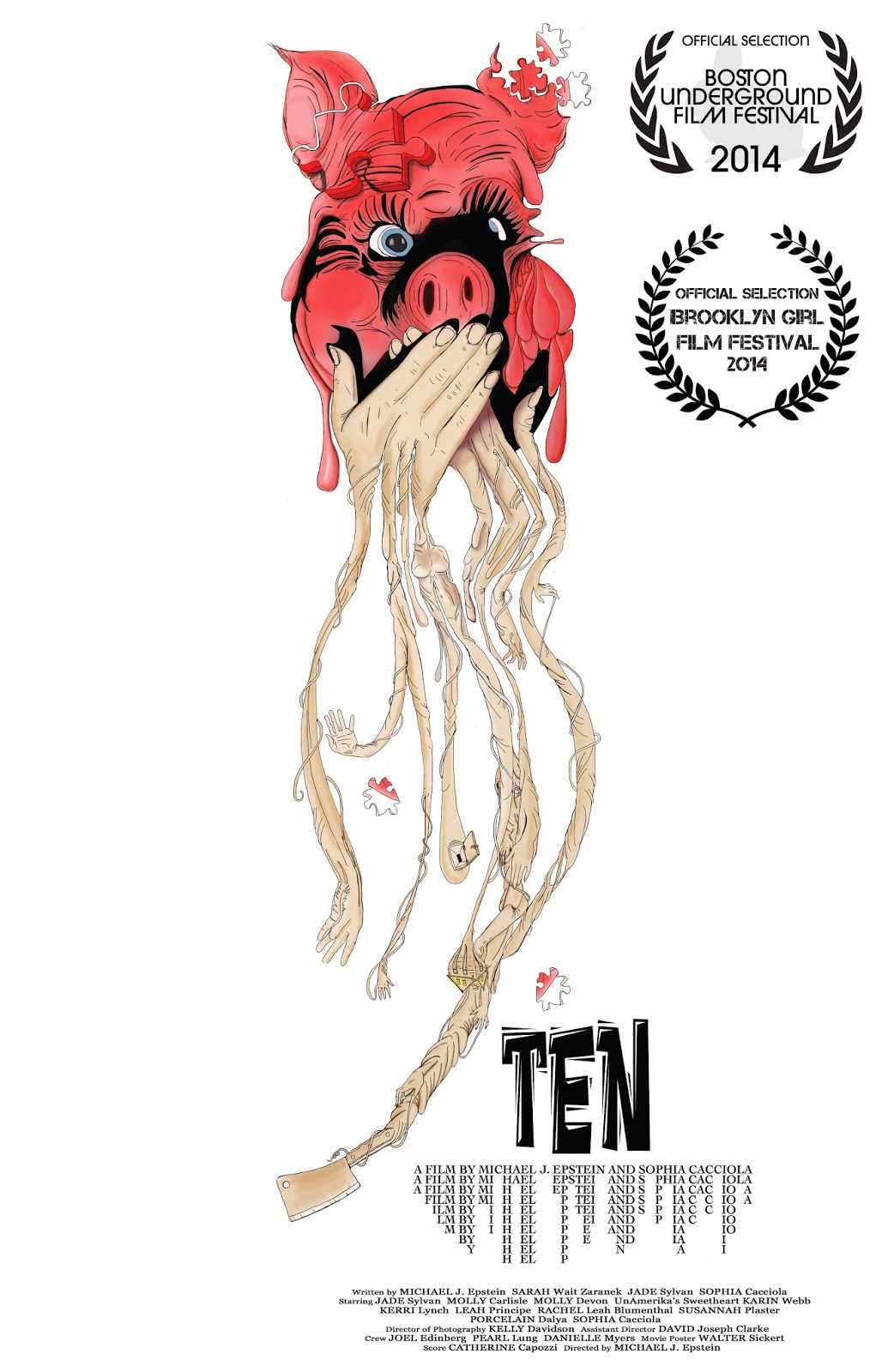 poster now with laurels!
The women all come from drastically different walks of life. None of them would have chosen to spend the night together in such an eerie place, but the last ferry for the mainland has just left, and a terrible storm is rolling in. Trying to make the best of an unpleasant situation, they raid the mansion's wine cellar and throw a party. As the night creeps on, however, it becomes clear that someone–or something–has arranged to get them in the house. It's not long before someone mentions that Spektor Island is supposed to be haunted. Of course, no one in the house believes in ghosts.
At least, not until the first murder.
What do an actress, a religious zealot, a renegade, a coed, a model, a singer, a medium, a real-estate investor, a historian, and a doctor have in common? None of them is who they seem. Yet, the fate of the entire world may rest in their hands.
The all-female cast film is a response to exploitation, slasher, and thriller films, with particular focus on the kind of storytelling prominent in b-movies and genre films from the 1950s to the 1980s. It explores the meaning and fluidity of identity and takes a number of surprising turns, paying homage to filmmakers and producers such as Alfred Hitchcock, Roger Corman, John Carpenter, Wes Craven, Jim Wynorski, Jean Rollin, Lloyd Kaufman, and Andy Sidaris.