We're very pleased to introduce you to all of our Blood of the Tribades cast (film web site) over the next few weeks. The film is currently raising money for production on Kickstarter.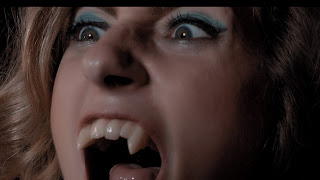 Chloé Cunha as Élisabeth (production still)
Chloé Cunha as Élisabeth
About Chloé: I am a French-American poet and aspiring screenwriter from Cambridge, MA. I've always been passionate about cinema and while I've had odd jobs here and there on sets this will be my first time acting a leading role in a feature! I am also excited to be co-hosting The Encyclopedia Show Somerville starting in September, and have begun producing a webseries talk show with Boca Studios, where I work.
What excites me the most about BotT: so many things! I love Jean Rollin so as soon as I heard about this project I was excited to be a part of it. Vampires? Lesbians?? Vampire lesbians?! Hell yes. Though if I had to get specific, yelling at my enemies in French is pretty exciting.
What scares me the most: Can I mention one of my fangs falling out during filming if it already happened? To be fair though there was a lot going on in that scene… Haha.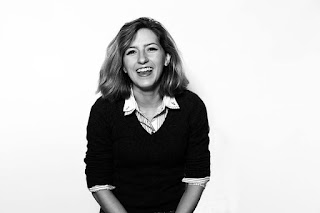 Chloé Cunha (photo by Jose Zapata)
Favorite vampire: Tough call– I really like Murnau's classic, creepy Nosferatu, but it's hard to go for that when you also have Evan Rachel Wood as Sophie Anne on True Blood, being all sexy-like and cursing her luck at Yahtzee. I'll split the difference and go with Carmilla, the titular character from the novel by J. Sheridan Le Fanu, including her portrayal in the fun, campy webseries adaptation. Honorary mention: Blade, who is awesome but alas only a half-vampire/quasi-vampiric!
Fun fact: Élisabeth is also the name of my grandmother. Sadly she has passed and I never got to ask her opinion on vampires.
Where can you find Chloé:
https://www.facebook.com/chloe.cunha
https://instagram.com/TwoOddDucks/
https://twitter.com/chloecunha