We're very pleased to introduce you to all of our Blood of the Tribades cast (film web site) over the next few weeks. The film is currently raising money for production on Kickstarter.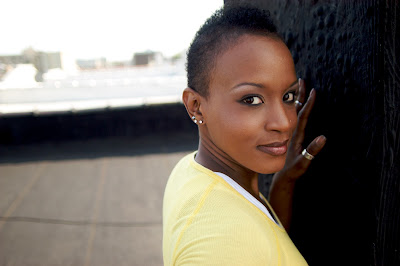 Tymisha Harris as The Great One

About Tymisha: Tymisha Harris, a.k.a Tush or Touche' some like to call me Booty. Butt- don't call me ass. I do a little bit of everything. Except twitter. Orlando is home, but Spain is my destiny… I am older and younger than you think.
What excites me the most about BotT: I am most excited because I get to be a hot, bad-ass ruler supreme with fangs.
What scares me the most: becoming addicted to fangs…
It's a fetish for some, I won't say who, but…
Favorite vampire: half Selene/half Armand.
Selene is everything both old world and new. She is brilliantly blended, a wickedly beautiful, werewolf-loving, killing machine in vinyl.
And Armand, well, Antonio Banderas.
Anything else you'd like to add: I am so excited to be working with this bunch of creators. Let's get campy.
Where can you find Tymisha:
https://www.facebook.com/tymisha.harris