We're very pleased to introduce you to all of our Blood of the Tribades cast (film web site) over the next few weeks. The film is currently raising money for production on Kickstarter.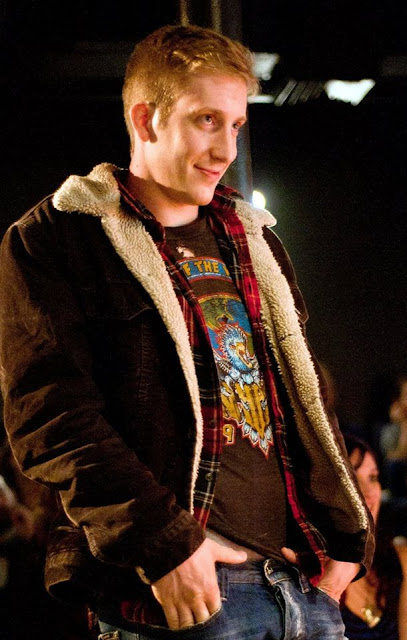 Dale Stones as Jacob

About Dale: Dale Stones is a Boston-based burlesque performer, dancer, singer, partner acrobat, and character actor, and co-founded Boston's all-male Burlesque troupe Sirlesque in 2011. In addition to performing regularly with Sirlesque, Rogue Burlesque, The Slaughterhouse Sweethearts, and The Boston Circus Guild, Dale is also credited in the films "Little Accidents" and "Bjorn."
What excites me the most about BotT: Weirdly enough, being in a torture scene excites me. I have a lot of fun identifying with characters that are victims of circumstance, as it's such a great moment to share an instant, sympathetic bond with your audience. I love this part of the story in BOTT.
What scares me the most: Vampires are brutal creatures, yet familiar and fully aware of their actions. I'm terrified that in the BOTT story, the male vampires are not only capable of such terrible things, but have to act on them against a ticking clock–the anticipated return of their leader.
Favorite vampire: Spike from Joss Whedon's Buffy. He's such a complex character, yet has a sarcasm and unique physical aptitude that makes him seem heroic instead of villainous at times. Try as you might, you can't root against him.
Anything else you'd like to add: Very excited to be a part of the project, and to add another inspiring vampire character to the resume.
Where can you find Dale:
https://www.facebook.com/dale.stones.12
http://www.Sirlesque.com
http://dalestones.blogspot.com
http://www.imdb.com/name/nm7344405/