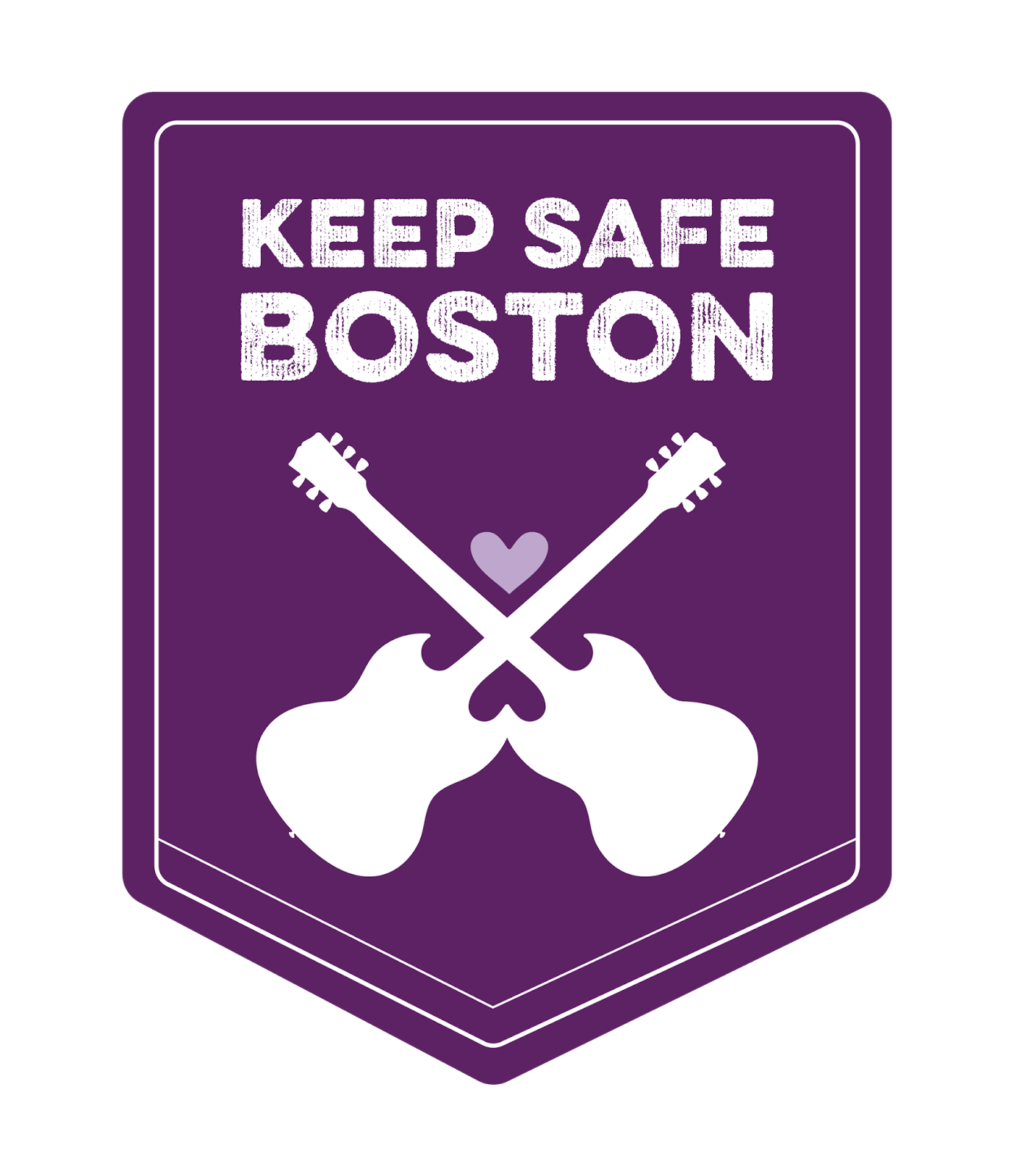 art by Nicole Anguish/Daykamp Creative!
Do Not Forsake Me Oh My Darling, Drab, The Michael J. Epstein Memorial Library, and 47 other Boston-are bands that do not include either Sophia or Michael as members are all on this pay-what-you-can compilation to benefit Planned Parenthood.
About: Spearheaded by Anngelle Wood (WZLX, Rock 'n' Roll Rumble), Keep Safe Boston is a community organization and movement to reach out to artists, musicians, college campuses, area politicians, and activists to join us in fostering a safer, more compassionate community. It was a simple idea, to keep the relevant conversations active, to remind us to look out for one another, and to give voice to the issues that affect us. Keep Safe Boston is a response, a call to action. This 50 song pay-what-you-can compilation features some of the biggest names in New England music, from up-and-coming acts to tried-and-true hometown heroes to include exclusive digital singles from 2014 Rock 'n' Roll Rumble finalists Petty Morals ("Just a Game"); Parlour Bells ("Wetware"), Blackbutton ("Hospital Stay"), Hallelujah The Hills ("Affectionate Darlings 4 Life"), The Rationales ("All The While"), Corin Ashley ("Jellyfish"), Gene Dante and the Future Starlets ("Girl On A Unicycle [Safe Space Remix]"), Do Not Forsake Me Oh My Darling ("Making Friends"), John Powhida International Airport ("The Promised Land"), The Year Million (Something Better [PDH Remix]"), Apple Betty ("Skin Of My Teeth") plus two previously released songs that exist no where else in digital form from White Dynomite ("Look Out Below") and Ad Frank ("French Translation"). Keep Safe Facebook, Keep Safe Twitter, Keep Safe Web
The Boston Herald calls it a, "
crash course in our corner of the rock world"
Anngelle Wood's thoughts on why she started this project!
show poster by Nicole Anguish/Daykamp Creative
Drab will be playing the release show December 10th at Brighton Music Hall! – It is Human Rights Day. We will observe this day with a benefit for Planned Parenthood
JASS BIANCHI, Parlour Bells, The Color and Sound, Corin Ashley, Drab, The Rationales
Doing short 3 song sets are special guest openers CLUB GRCB, Girls Rock Campaign Boston's after school program for girls from 7th to 11th grade. http://www.plannedparenthood.org/
A look at the songs we submitted to the compilation:
Do Not Forsake Me Oh My Darling
"Making Friends" – this is a song that was written before we began our Prisoner project, and as such hasn't had a home, until now!
https://mjeml.michaeljepstein.com/ "Secret Animals" – this song was written for the Encyclopedia Show Somerville for our Zodiac themed show! It will eventually be a part of our Encyclopedia Show Theme Songs compilation due later in 2015!

Drab! This song was part of our EP released this Fall, we're very excited to have it included here: