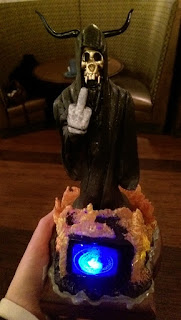 BUFF Bacchus
created by the Whore Church
Dread Central published this statement from Sophia and wrote:
"Shown to a sold-out audience at Cambridge's historic movie house The Brattle Theatre, Blood of the Tribades is a superbly atmospheric and stylistic nod to, as the film's website states, "both the sparse, surrealist, weirdo 70s arthouse Euro vampire films and the theatre-derived British Hammer vampire films."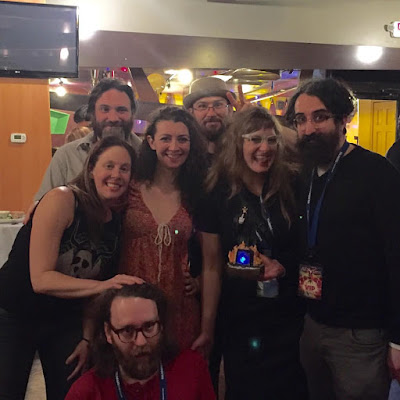 cast at after-party with Award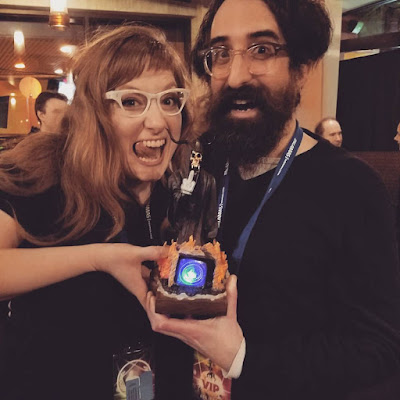 directors with the award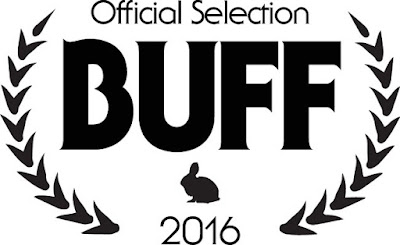 40 Brattle St., Cambridge MA 02138 
"…the film is a love letter to offbeat lesbian vampire films that offers powerful discourse on self-identity, feminism, and the violence wrought from religious dogma. Immersive, elegantly photographed, and guided by a terrific original score by Night Kisses, Blood of the Tribades urges vampire tradition forward in challenging new directions. (read more)"
Playing with:
DISCO INFERNO
Alice Waddington, 12 min.
A weary hell minion is on a mission to rescue her boss, but the Devil is not ready to get back to her daily routine.