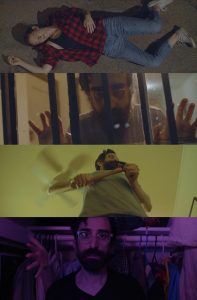 Michael was also nominated for Best Actor - Short for his performance. He is up against some tough competition, including famed creature performer, Doug Jones!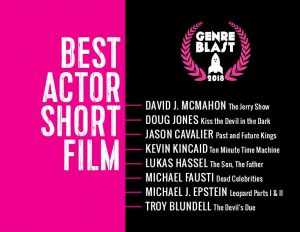 Featuring:
Michael J. Epstein ... Dave
Tessa Evelyn ... The woman
Alex Tober ... Margo
Remy Cashman ... The Hand
Cinematography by Sophia Cacciola
Score (Pt I) by Catherine Capozzi
Philia: One of the four ancient Greek words for love... usually translated as "friendship" or affection. The complete opposite is called a Phobia. What's your kink? Desire? Obsession? Horror?
PHILIA *** UK 2020 Dir: Sam Mason-Bell, Tyler Sage, Chris Milewski, Shane Ryan and Lilith Singson, Toby Hyder, Steven Longhurst, Tony Newton, Maude Michaud, Mike Reed. 96 mins Philia is an anthology of 8 short films looking at abnormal desire or obsession in their own unique way.