Listen to the archive of the show (we performed "Amylee" and "Stranger" live and world-premiered the studio track "The Violinist"):
Show preview:
I am extremely excited to announce that The Michael J. Epstein Memorial Library will be visiting Boston Emissions with Anngelle Wood (Facebook page) this Sunday (June 10!) to let people know about our next show (info down below). We'll be playing a song or two, making some announcements, premiering things…you know, good stuff that you won't want to miss. Not that you ever want to miss BE…The show starts at 10 PM and we'll be on sometime in the first hour of the show most likely.
Listen to the Stream Here
Boston Emissions has been a wonderful piece of local rock for over 20 years now (!!!) and Anngelle, who has hosted for several years now, has done amazing work to revive the Rock 'N' Roll Rumble (and keep the show!) after WBCN went off terrestrial radio, with Boston Emissions heading over to WZLX. We are thankful that she could make that happen and that she continues to feature some of the best local music each and every Sunday night on a commercial radio station with a very powerful broadcast reach.
Info about our rock show: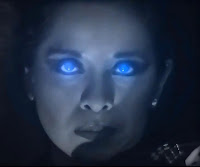 A still from "A Brief History of Flight"
June 15th show at TT's w/ Tallahassee (featuring former New England Patriot Brian Barthelmes), Cask Mouse (2012 Rock 'N' Roll Rumble Semi-Finalists), Velah (featuring former members of Static of the Gods and The Acre) – $10 / 18+). The show is the public live debut of our silent film "A Brief History of Flight" (trailer), during which we will perform the accompanying soundtrack. The film will not be shown again publicly (or posted online) for a while, but will be given on DVD to anyone purchasing our advance combo tickets (along with our 48 Hour Film Project movie and "Amylee" video)!
As a total aside, both The Motion Sick and Do Not Forsake Me Oh My Darling participated in the Rock 'N' Roll Rumble thanks to Anngelle and Boston Emissions and had an amazing time! (In a roundabout way, the Rumble is responsible for me getting drawn by Michel Gondry!)