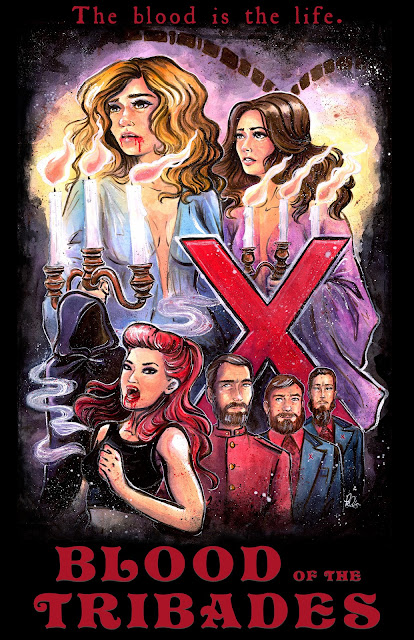 One of the best things about filmmaking is getting to convince a favorite artist to make a poster for our films!
We've had the pleasure of having Walter Sickert make the poster for TEN, Craig Maher make the poster for Magnetic, and now the wonderful Kristilyn / Zombie Romance make the poster for Blood of the Tribades!
This is most definitely not our first time working with Kristilyn. In the past, we've involved her in our song-art exchange project, making the postcard and some additional art for TEN, and doing our dream-sequence design for Magnetic.
We think this beautifully captures the feel of the artwork associated with the early 70s Hammer/Rollin/Franco vampire films we were inspired by while still showing off a little of Kristilyn's personal style.