Here's a quick recap of all my musical nonsensicals in 2010 broken down by project (see also Sophia's recap):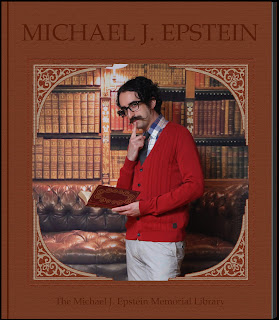 The Michael J. Epstein Memorial Library
With The Motion Sick winding down in 2010, it was time for me to decide what kind of outlet to take on for my songwriting. When The Motion Sick began in early 2006, I kind of hit a fork in the road. I had been playing a lot of songwriter rooms and open mics and had to decide whether to continue down a songwriter-focused path or a rock path. The Motion Sick led me to the rock. Now, 4+ years later, I have decided to explore another fork in that road. The MJEML was designed to be a large, but scalable, ensemble giving dense and interesting arrangements to songs with very simple structures. The goal was to put together a troupe that felt more like a free-for-all song-arranging collective with lots of singing and lots of layered parts. As such, I recruited an all-female band, specifically seeking out people I didn't know, or at least didn't know well. I particularly encouraged people who weren't too involved in the rock scene to join in. I really didn't know what to expect. It could have been a disaster. What it ended up being is absolutely better and more exciting to me than anything I could have even imagined. We debuted with a sold-out show in September. We recorded a couple of "special collections" cover videos. We had some adventures that were turned into comics. We won an Iguana Music Fund grant a little while ago to help pay for our debut record, which is being released locally in February. I am really proud of how this project is coming along and really, really excited about the talented people that I am collaborating with in this band. Although we really just got started at the end of 2010, I already think the groundwork is there for a big 2011. I really look forward to watching it unfold.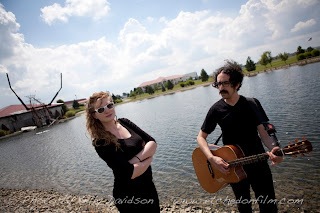 Do Not Forsake Me Oh My Darling
DNFMOMD started the year off right with a fun visit to WMFO's On the Town with Mikey Dee to record a live session and a couple of British interviews, here and here. We released our debut EP (recap), The New Number 2, to much local press fanfare! We then decided to toss it all out and perform some songs on acoustic guitar and glockenspiel on WAAF's Bay State Rock. Then, we went on our first ever tour, which was extensively documented. We performed acoustic songs in front of Foamhenge, the burned-out shell of a giant Jesus statue, in a field outside a prison (even got busted by prison security) near Cincinnati, and an industrial park in Cleveland. We also visited a theme park with giant displays of dinosaurs eating Confederate soldiers. We returned to show off Sophia's physics education and play a college-themed rock show. We spent the latter part of the year working on a new 7-song collection, which will be released in early 2011 along with 2 music videos, one a massively planned recreation of the opening sequence of The Prisoner, the other an original narrative.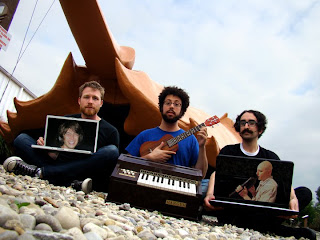 Neutral Uke Hotel
Neutral Uke Hotel felt like more of an accident than anything else. The brilliant and talented Shawn Fogel of Golden Bloom asked me if I wanted to join in for a one-off show he was putting together at the Somerville Armory. He was going to perform all of Neutral Milk Hotel's In the Aeroplane Over the Sea on ukulele. Rather than interfering with the cohesion of the project, I offered to play an outtake song at the end. I ended up meeting up for the prep for the show and it worked out that I could strum along to a few other songs during the set. The show went so well that we decided to go on tour in June (including NXNE and an awesome Take Away Show) and August. On the latter tour, I documented bathrooms and genital graffiti. We also played CMJ in October. Most exciting of all, was that we had the opportunity to record a Daytrotter Session.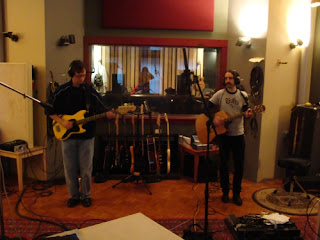 The Positronic Rays
I actually flew back from Iowa, skipping out on 2 days of the Neutral Uke Hotel tour just to arrive back in Boston in time to participate in One Night Band. In short, 40 musicians are randomly assigned into 8 bands of 5 in the morning. At night, each of the bands plays a 4 song set, 3 originals written that day and 1 cover. My bandmates were extremely talented and great to work with and we were all in for a solid day of hard work. At the end of it all, we ended up with a 3-part rock opera about the plight of Spaceman Max, Earth's final failed hope for an interstellar diaspora. It was an absolute blast – so much so that we did a little reunion show and dropped into the studio to begin recording the tracks.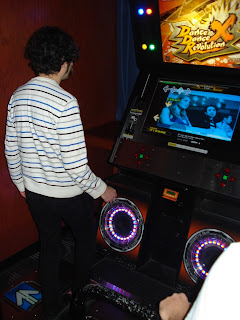 The Motion Sick
2010 arrived with a bang as we rocked a New Year's eve show with The Upper Crust and the Gentlemen. The greatest moment in my musical life arrived in early '10 when a couple in Texas decided to use "30 Lives" as their first dance at their wedding. How awesome is that? (Very awesome!) Soon after, we experienced the bloodiest rock show of 2010. We recorded and released (to a sold-out Middle East), a lovely split 7″ with one of favoritest ever, Golden Bloom. We covered their "Doomsday Devices" and they covered our "30 Lives" and we love it! We also remixed, remastered, and remade better our 4 novelty songs recorded for our Ash Wednesdays residency at Church in 2008. We also made some little cut-up videos for "Aquaman's Lament" and "I Grew A Mustache" and had people in Brazil covering our songs.
A lot of videos started popping up on Youtube that inexplicably included The Motion Sick's songs in the background. One such video, which has since been removed, was so horrific and inappropriate (i.e., horses having intercourse set to our "Some Lonely Day"), and there were so many videos using our music, that we started the What The Motion Sick? Strange Videos Featuring TMS Songs blog series.
We ran for office in The Rock Primary and made a series of videos with the help of Killer Suit mogul Glenn di Benedetto. We played our last show for a while and then had our female friends give us a nice sendoff. I closed the year out by finally getting to dance to our song in DDR X Arcade.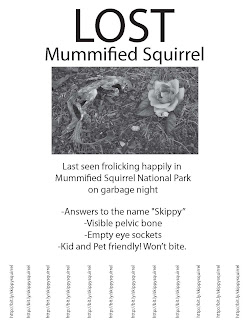 Oddities
I started a
series of posts
with my thoughts on band operations and the music industry. I may not know much of anything, but I'll gladly tell you about it!